Benjamin L. (12/1/21)
A goat killed by leopard last night . Poor fencing is evident from the look. I advised them to improve the Boma structure.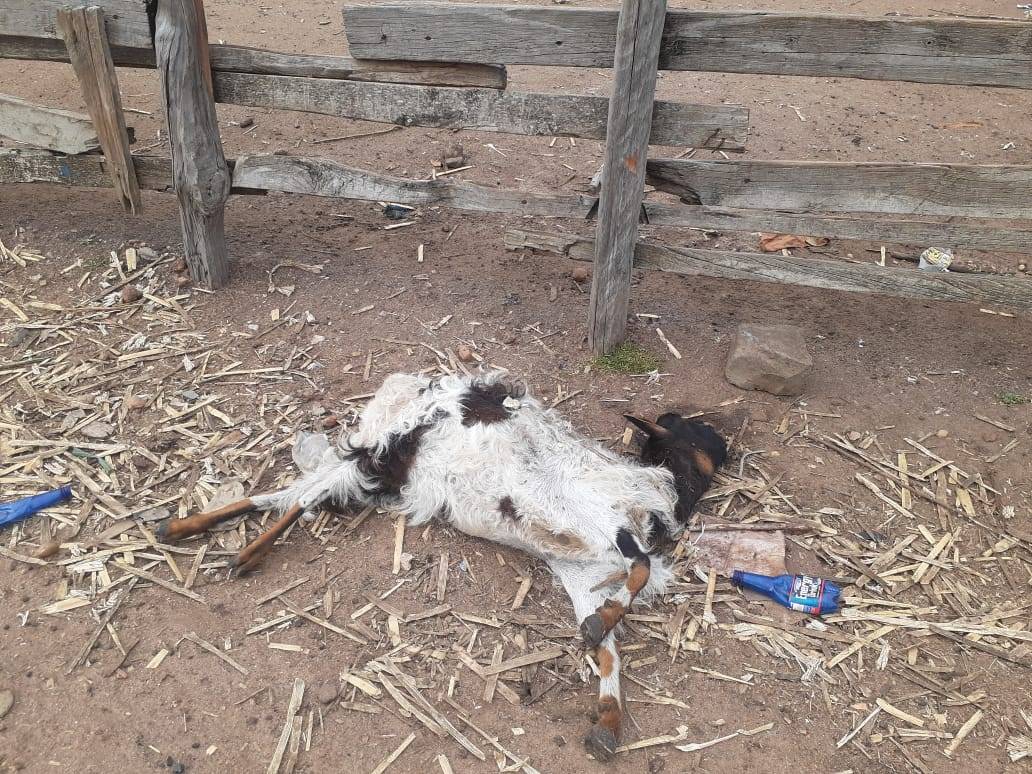 Simon T. (12/1/21)
Leopards tend to move a single goat a long way. They bite back of neck or throat..leaving very clean pinctures about 9cm apart. Then they eat the femoral flap first. This appears to have the nose removed. Hyenas prefer the cartilage there....sometimes eating only that on large kills.
Ibra (12/1/21)
A hyena carcass was found at Emesera area Eselengei group ranch and the cause of death is suspected to be poisoning .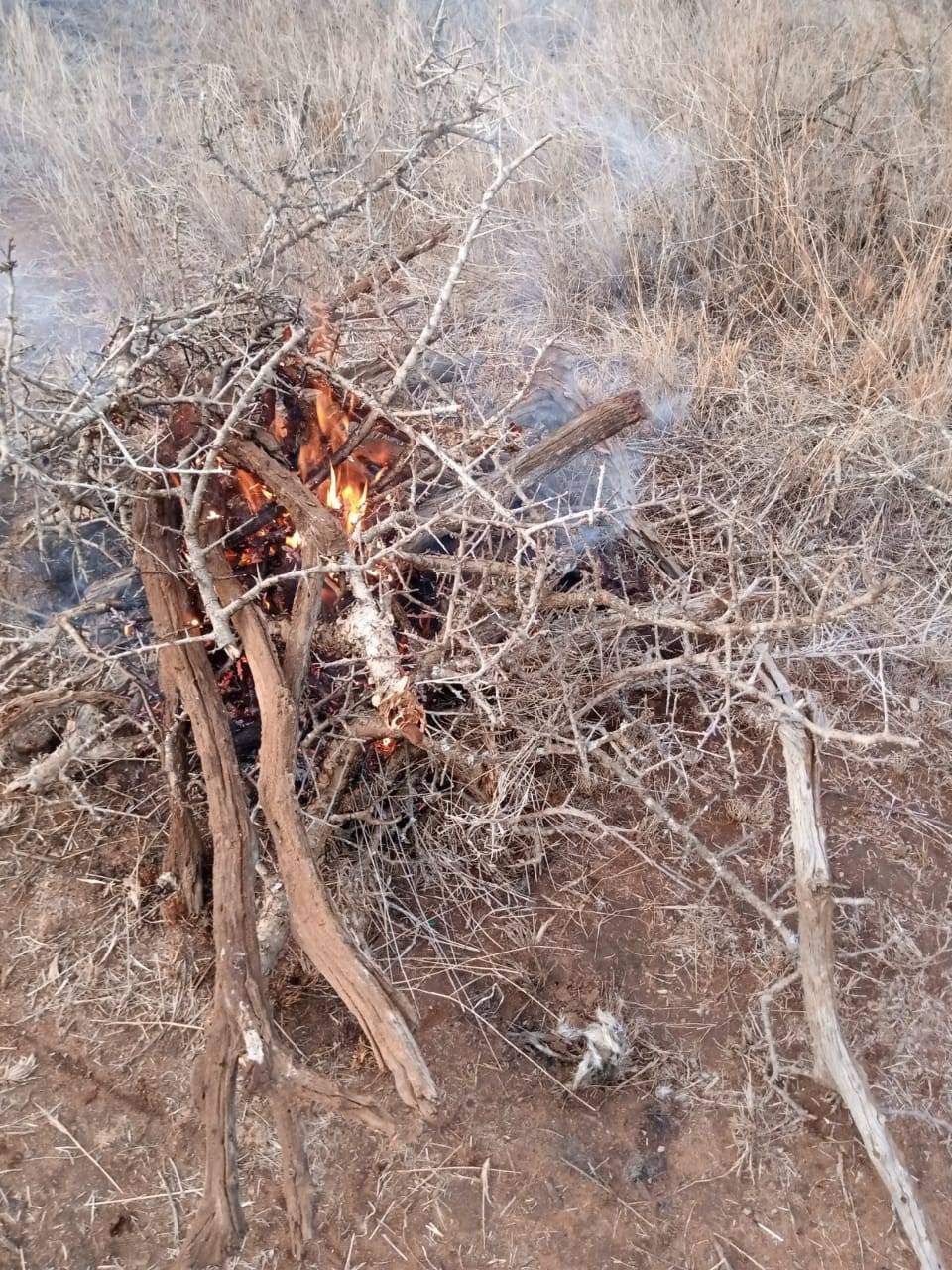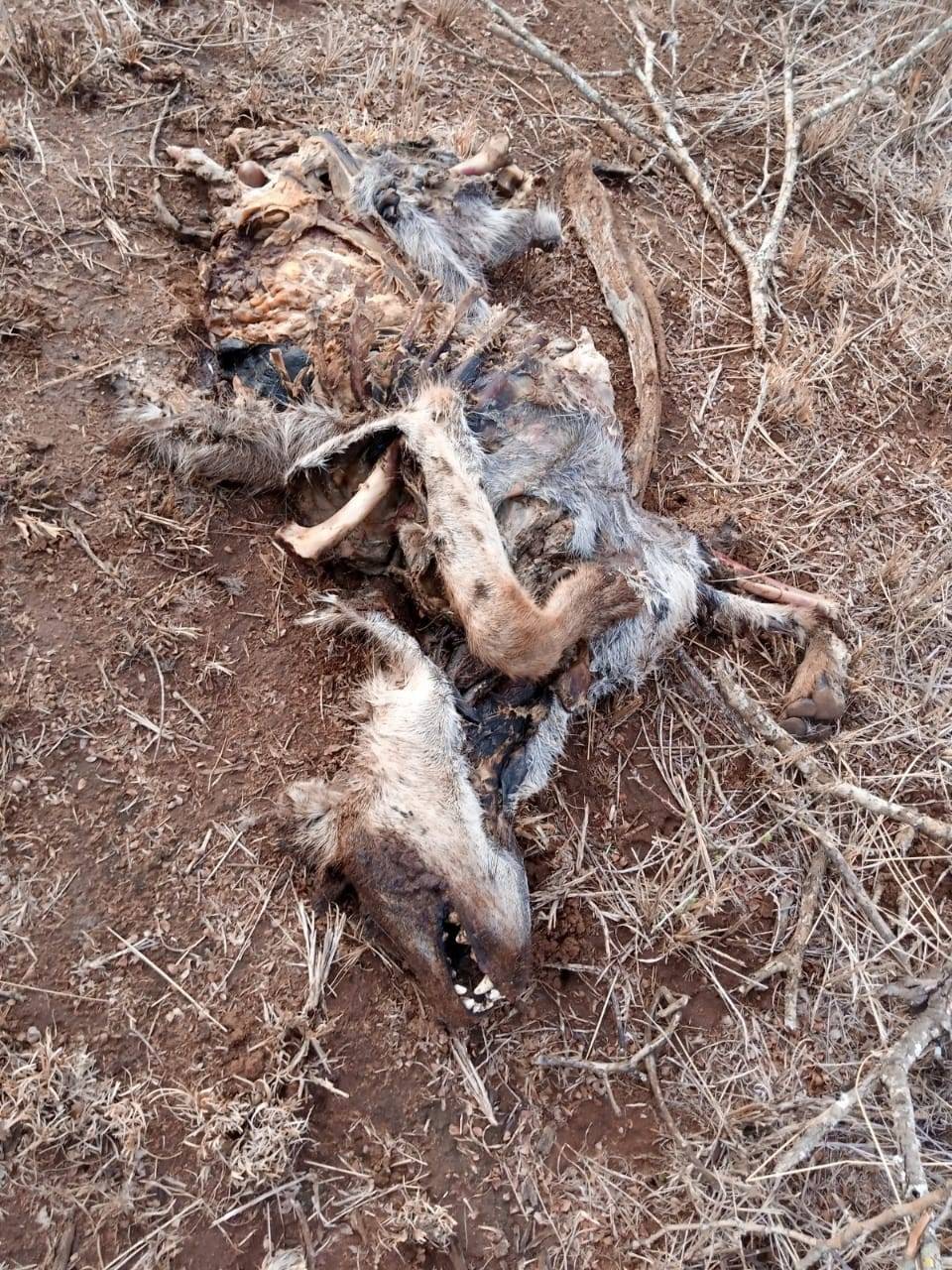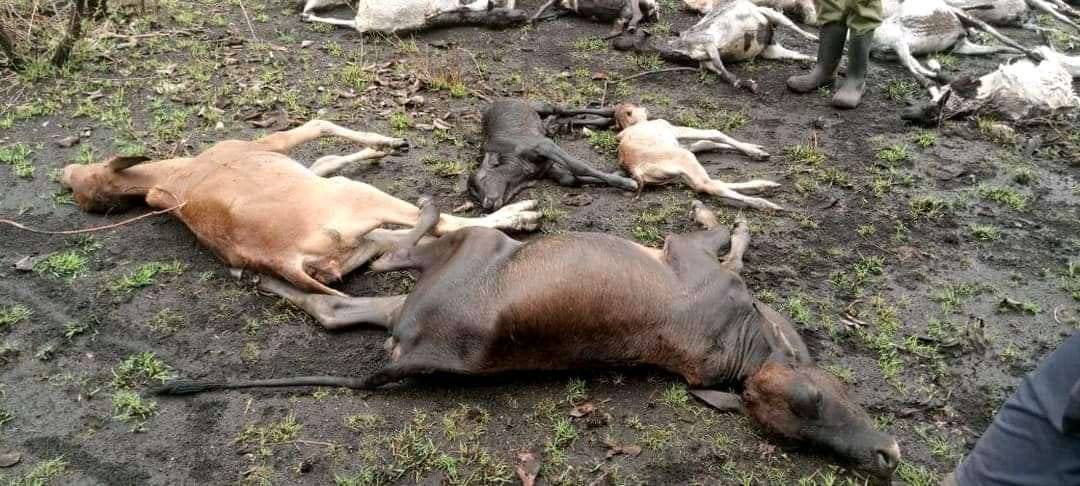 Darcy O. (12/1/21)
😞 thanks. Have recorded
Tarayia (12/2/21)
I visited a boma who have been calling requesting flash lights to prevent predation at enkutoto but I told them they can only be fitted if he repairs his boma to a required standard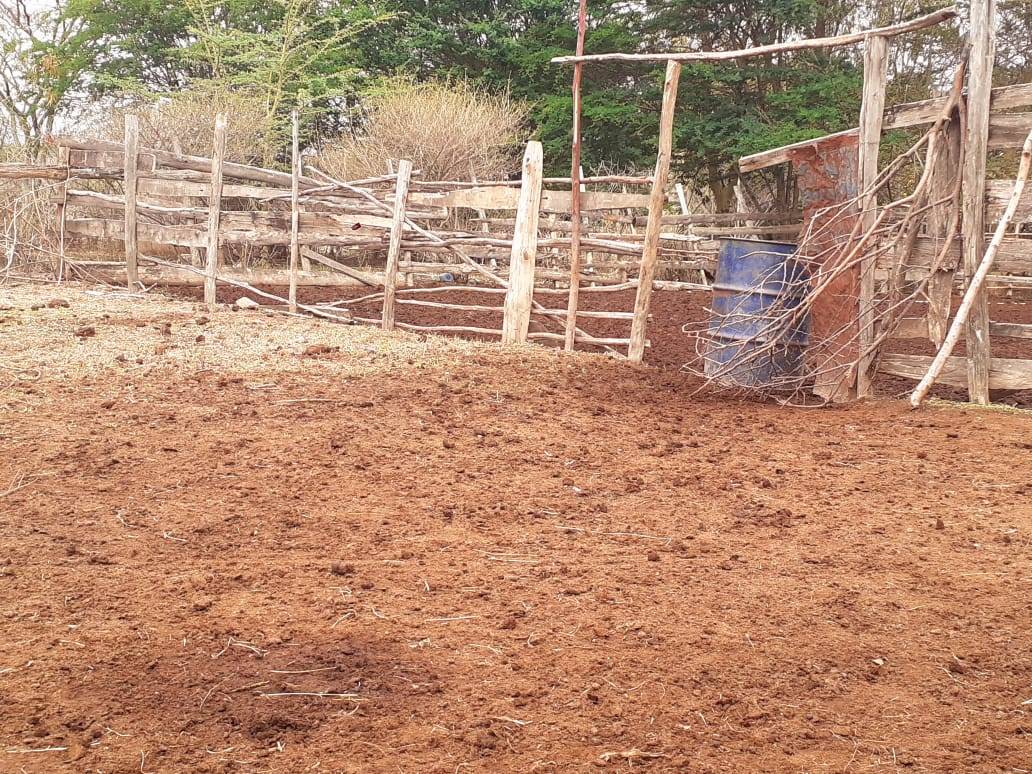 Kelvin (12/3/21)
Went to a boma in which hyenas attacked and killed goats last night. A young one of a goat succumbed to injuries.
I condoled the owner.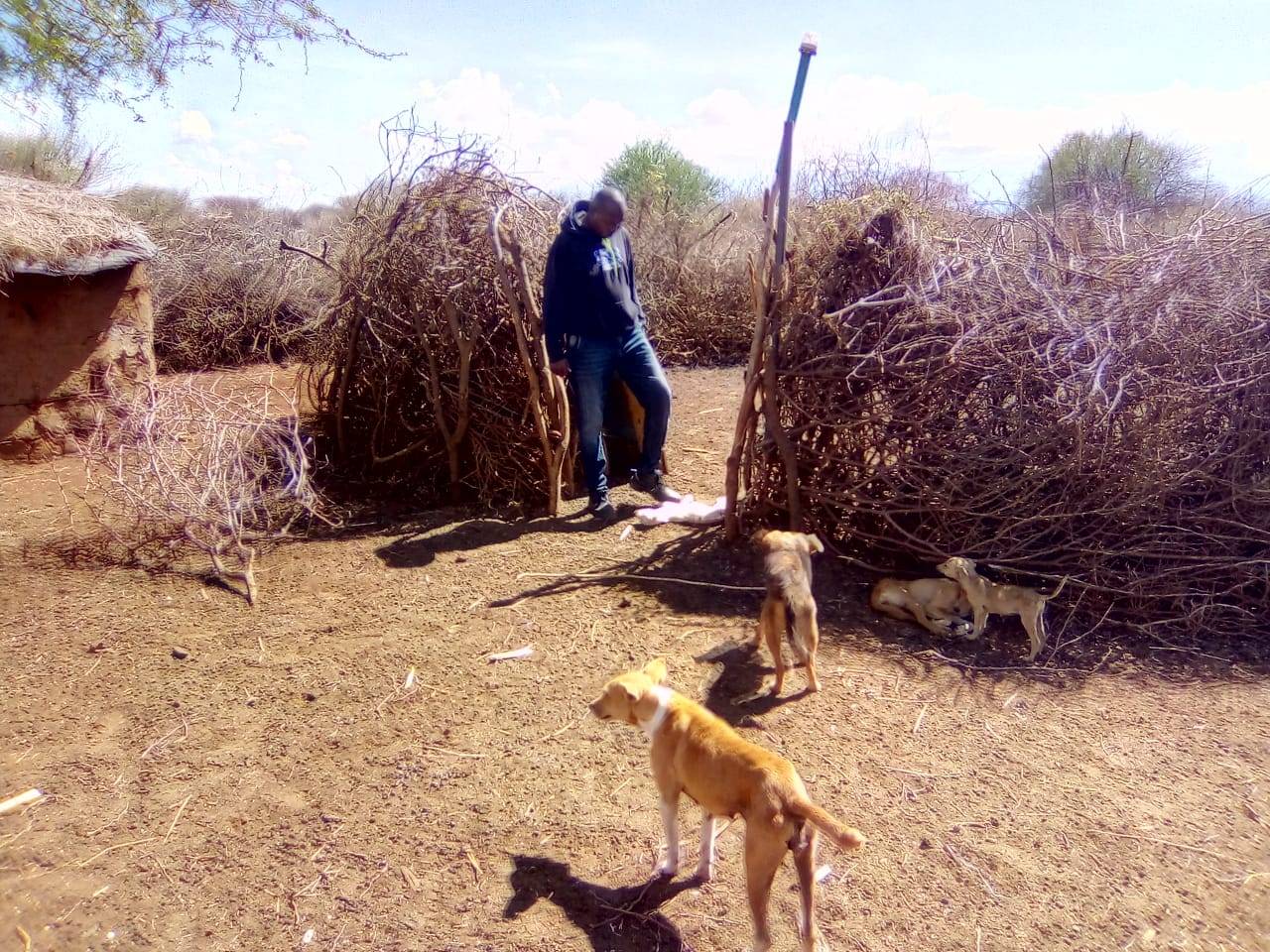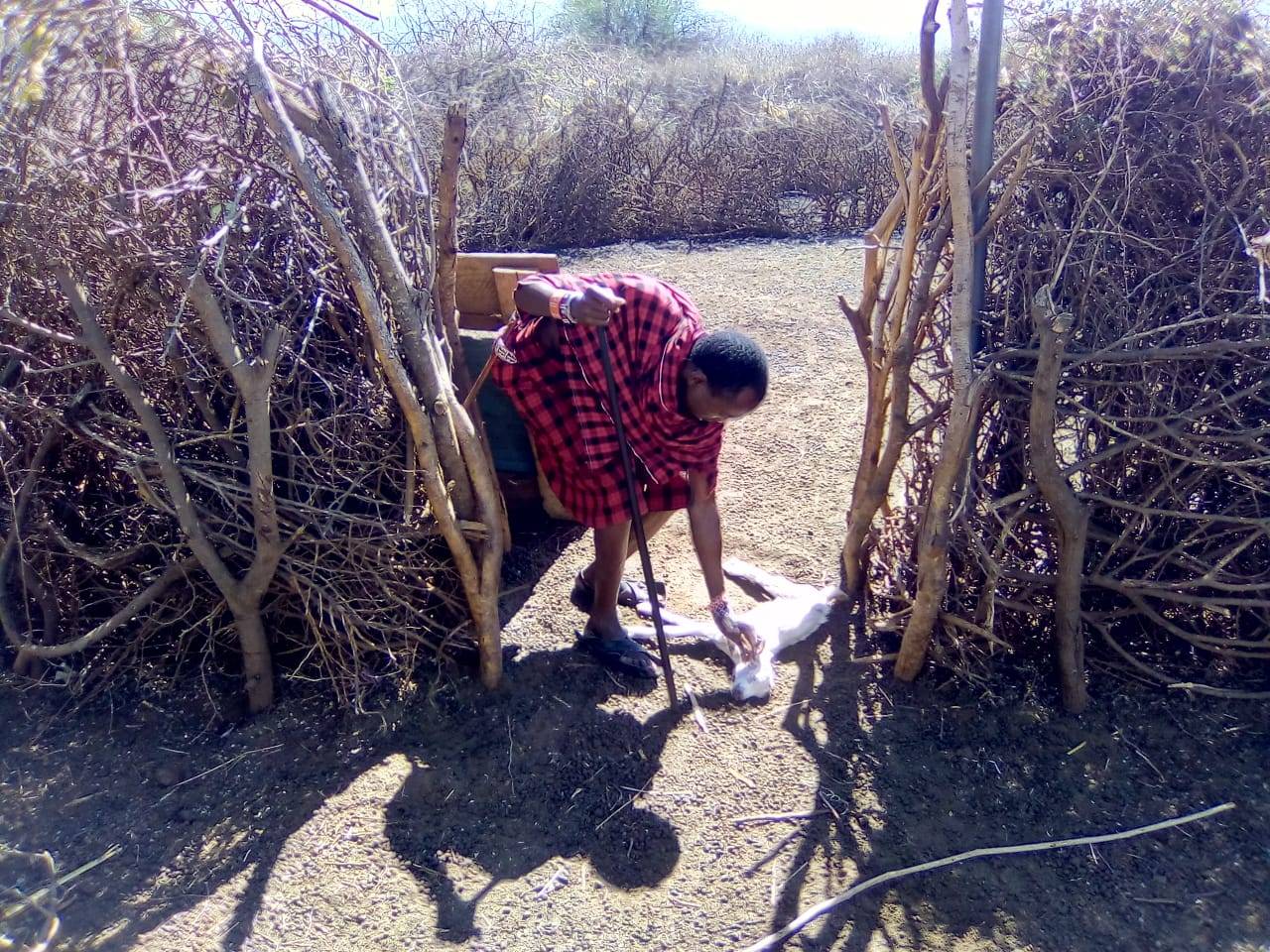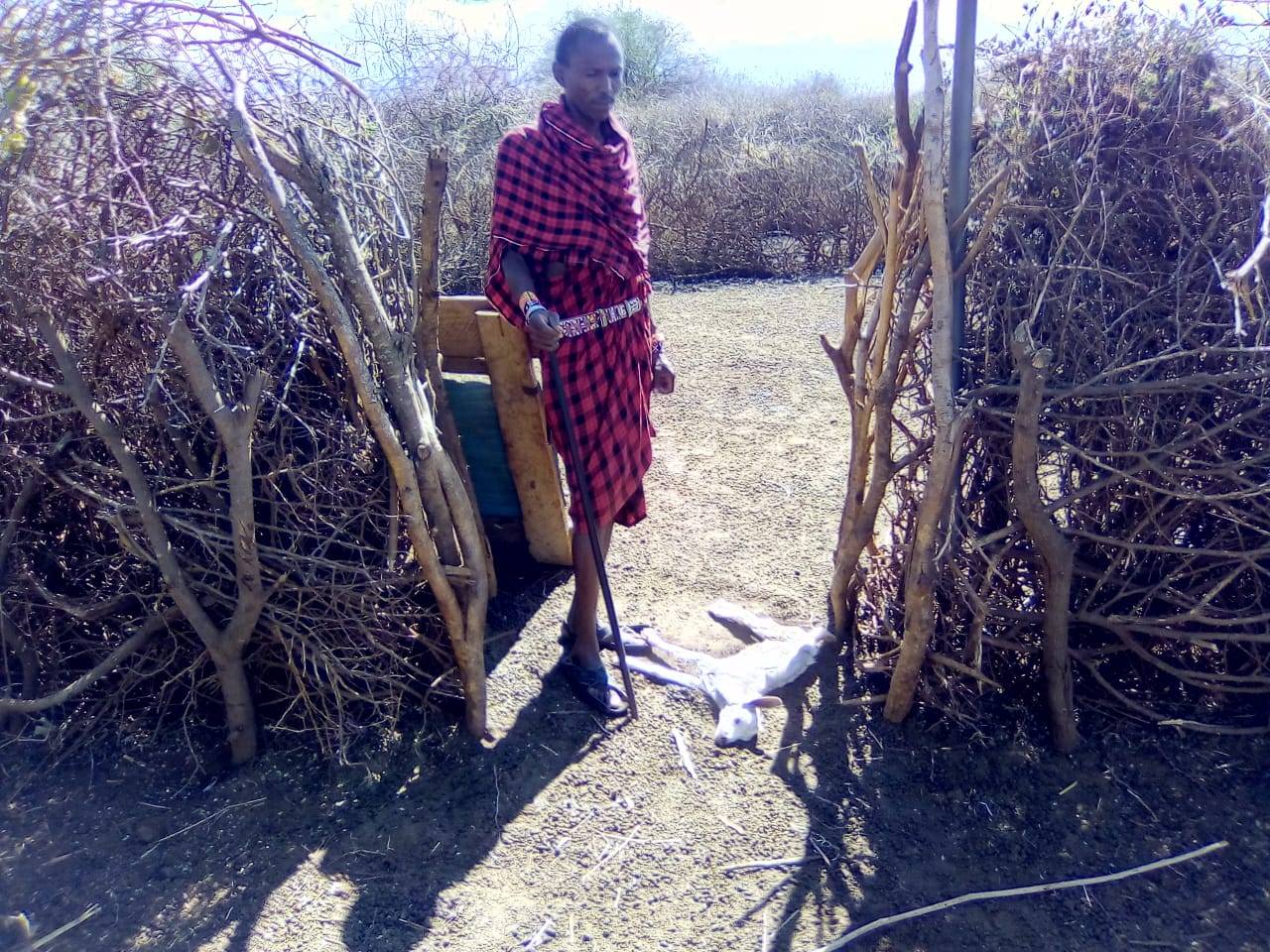 Kelvin (12/3/21)
Due to the devastating drought, cows became so weak.on the onset of rains some green vegetation has just emerged, I met this herder feeding the calf....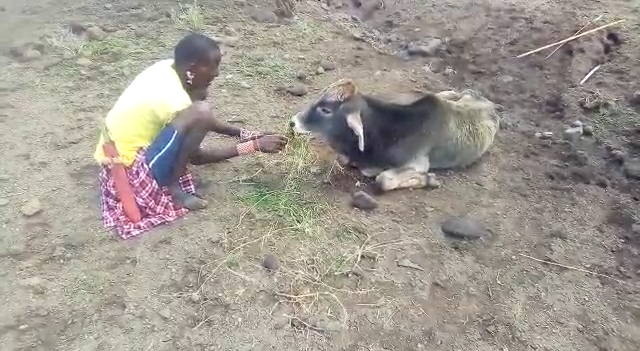 Benjamin L. (12/3/21)
Visited a Boma that was reinforced two months ago. The owner said he has experienced predation before using a wire and locally available posted. Security lights are his next move. This was after Velarie advise.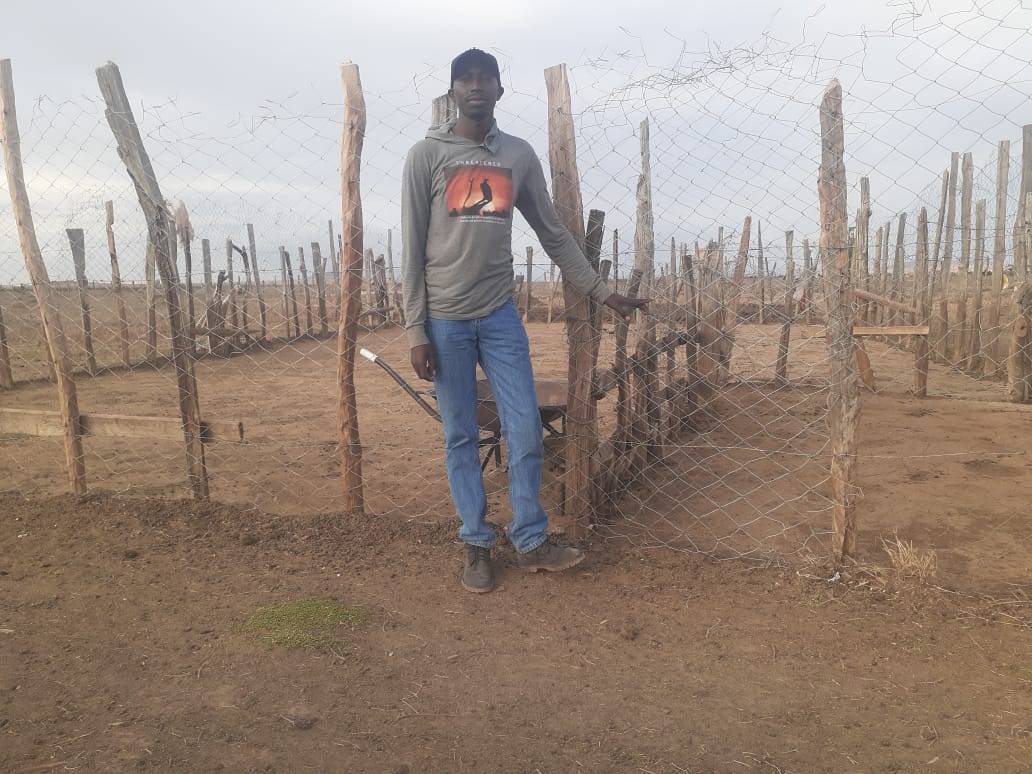 Salisha (12/4/21)
@Eric Ole Reson what materials do you have already for community awareness on poisoning? Videos in Maa? Posters? Etc
And @Simon Thomsett anything from.KBOPT?
Simon T. (12/4/21)
We putting together an illustrated version.
Salisha (12/4/21)
Great when would it be ready?
Simon T. (12/4/21)
When i get time! An example...nb Kilimanjaro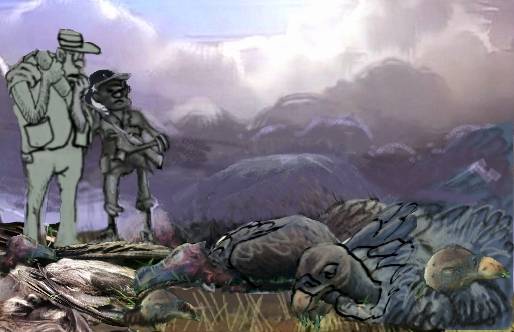 Munir V. (12/5/21)
Good morning all. I will be giving a Virtual Presentation to the friends of the Whitley Fund for Nature on Thursday. I will be speaking about the amazing work that you all have been doing to safeguard vultures. If there are any photos that you have of you doing work in the field talking to rangers Masai etc. please email them to me. Am trying to get you all a link to join virtually. It will be good to have you there so that the patrons get to know you. There will none question and answer session.
Thanks to Ralph for putting a presentation together.
Rob, I will also mention your support via the fashion industry.
Robert Comstock (12/6/21)
Thank you Munir, I'd like very much to virtually join your presentation to "…friends of the Whitley for Nature on Thursday." I'm in Dallas to meet with a major supporter for a fund raiser and fashion show to be held in February. In that event I intend to focus on the work of Eric, Valerie, Benjamin and the rest of you. We're in the process of making a moving video highlighting the interviews we held and showcasing the amazing efforts we witnessed.
I leave for Italy on Wednesday, to finalize the men's and women's collections that I based on Africa.
We continue to be inspired by each of you.
The planning session for the event will be held around 6:00 PM this evening. I'll be showing the rough cut video mentioned above.
Munir, we'll be discussing what are know as 'Family Conservation Trusts' that could help us support the ongoing efforts that you, Ralph and the team are providing.
Valerie N. (12/6/21)
One cow was killed by lion in Sagiloni while grazing.The community members told the kws that the lion was seen one week ago in the village.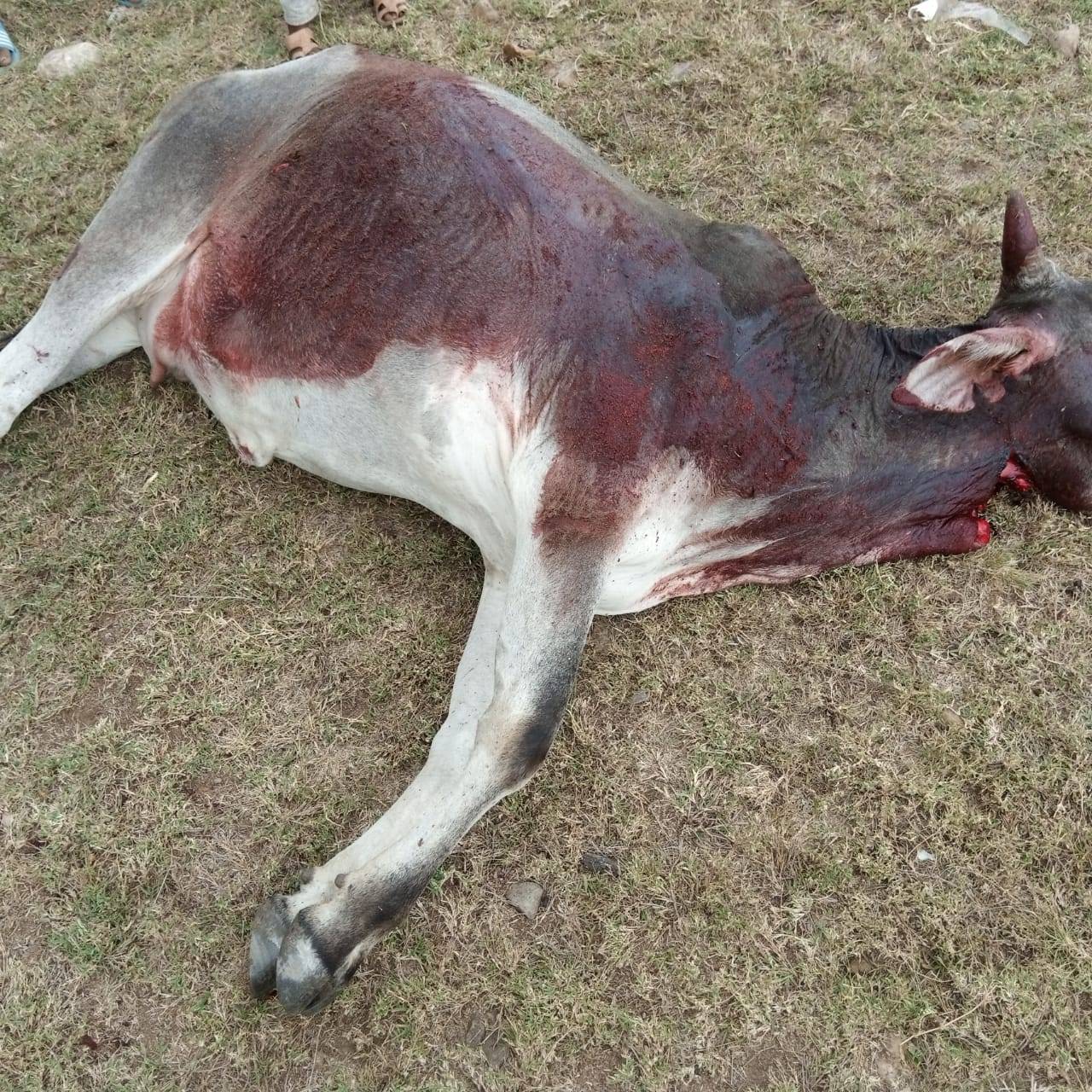 Valerie N. (12/7/21)
Today i met a small group from Sajiloni location and i talked to them about the importance of vulture conservation and effects of poisoning.I also arranged a big meeting with the community with the area chief who was also present.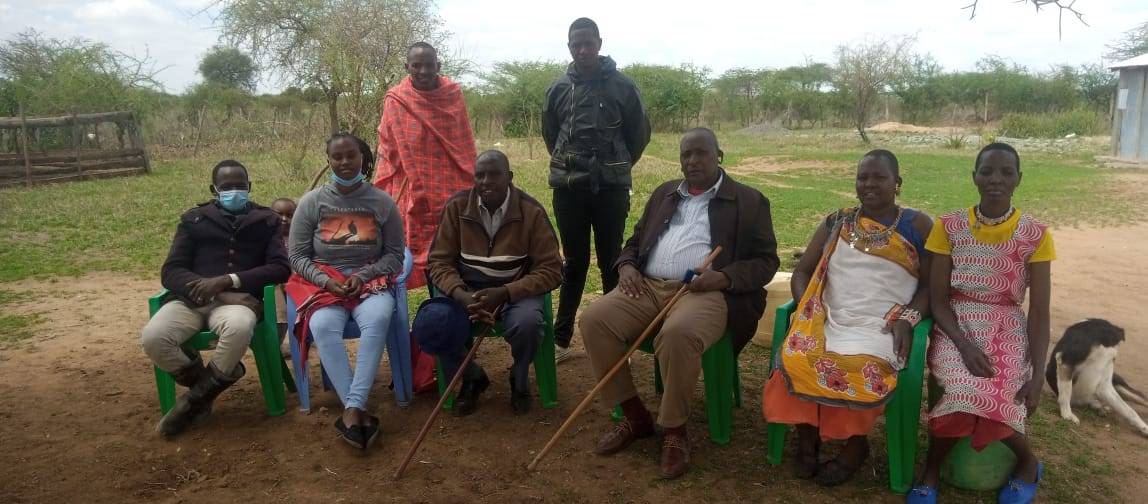 Robert Comstock (12/7/21)
That's tremendous Valerie!
Eric R. (12/7/21)
Our scout from Transmara area reported a dead bird this evening. They found a bird near a water point close to Oloisukut conservancy. He has retrieved the transmitter.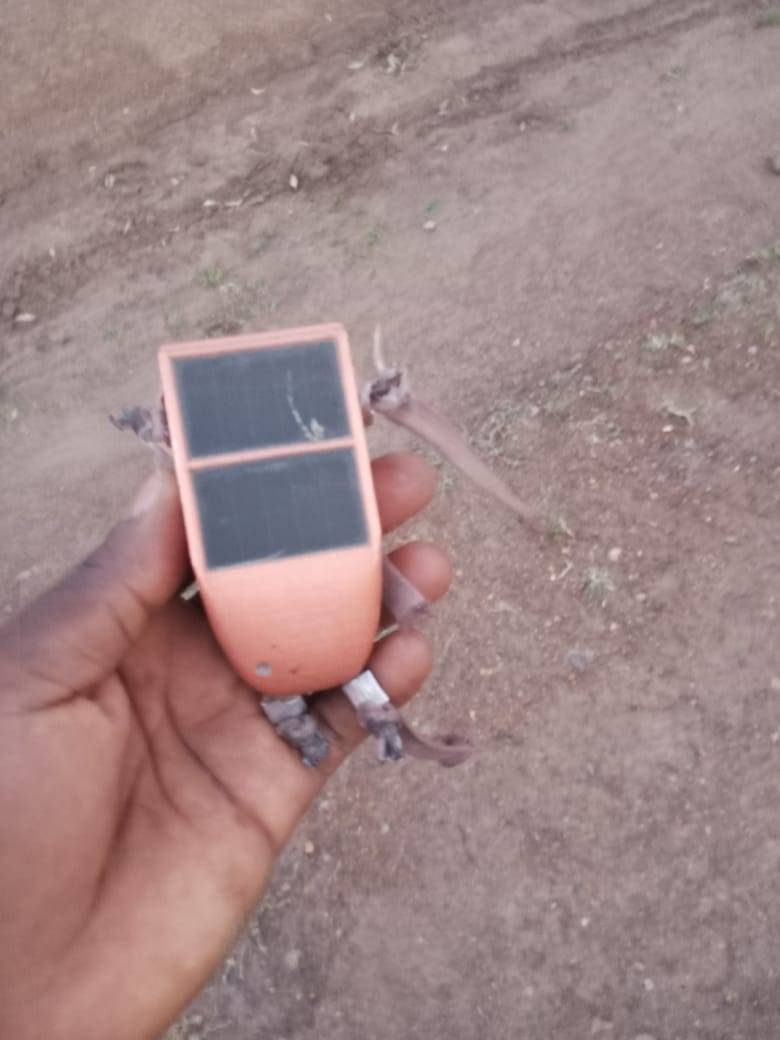 Ralph B. (12/7/21)
Thats a Martial Eagle
Stratton H. (12/7/21)
Will check…..terrible
Any idea how he died?
Ralph B. (12/7/21)
Kichwa male
Eric R. (12/7/21)
They found it dead near a water point. He says no power lines around the area.
Stratton H. (12/7/21)
Terrible….
Did they recover the leg band as well?
Could easily be targeted poisoning…. There is a history of killing big eagles in this area
Eric R. (12/7/21)
They said bird must have died 3 or 4 days ago. He said the bird has a band. He will collect the band tomorrow as well as take photos
Ralph B. (12/7/21)
Any photos of the bird?
Stratton H. (12/7/21)
Terrible….Thanks Eric for following up.
Simon T. (12/7/21)
Going to water is also a sign poisoning...so sorry Stratton...one of your birds.
Eric R. (12/8/21)
Our scout got the photos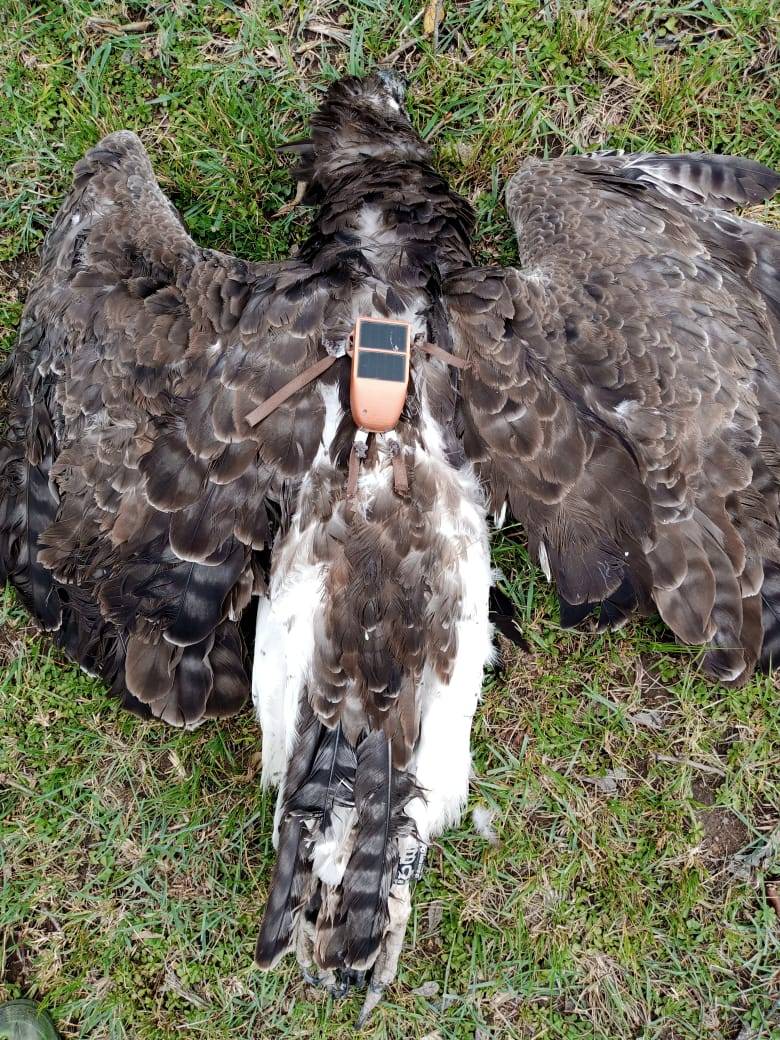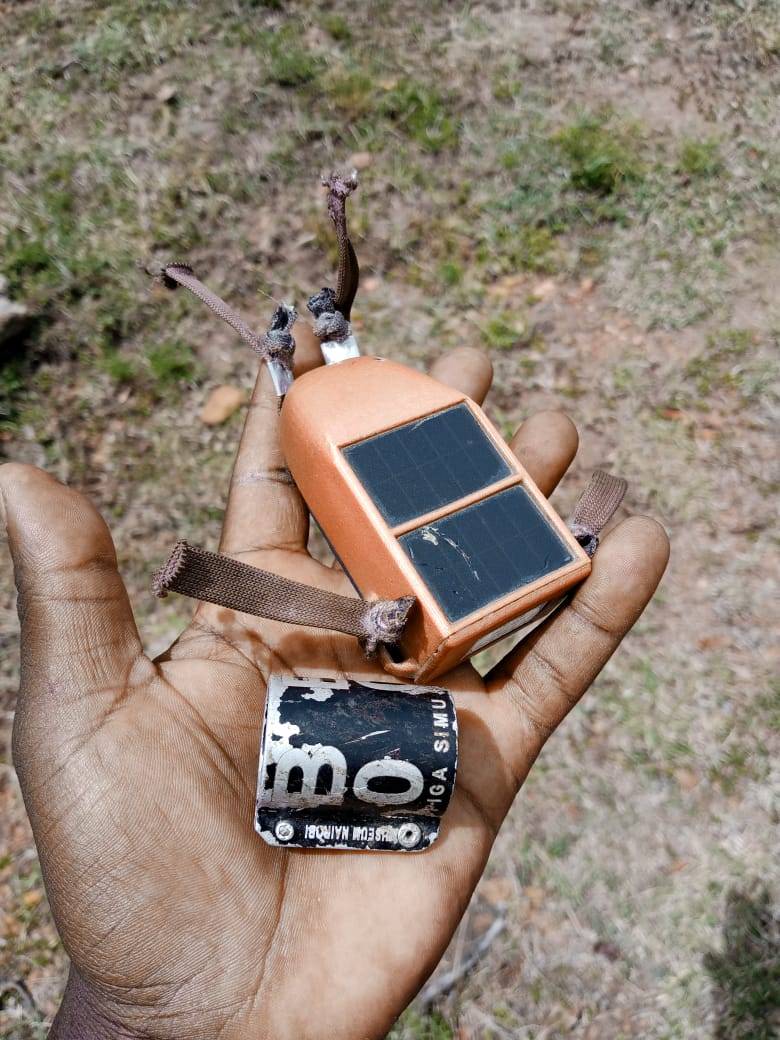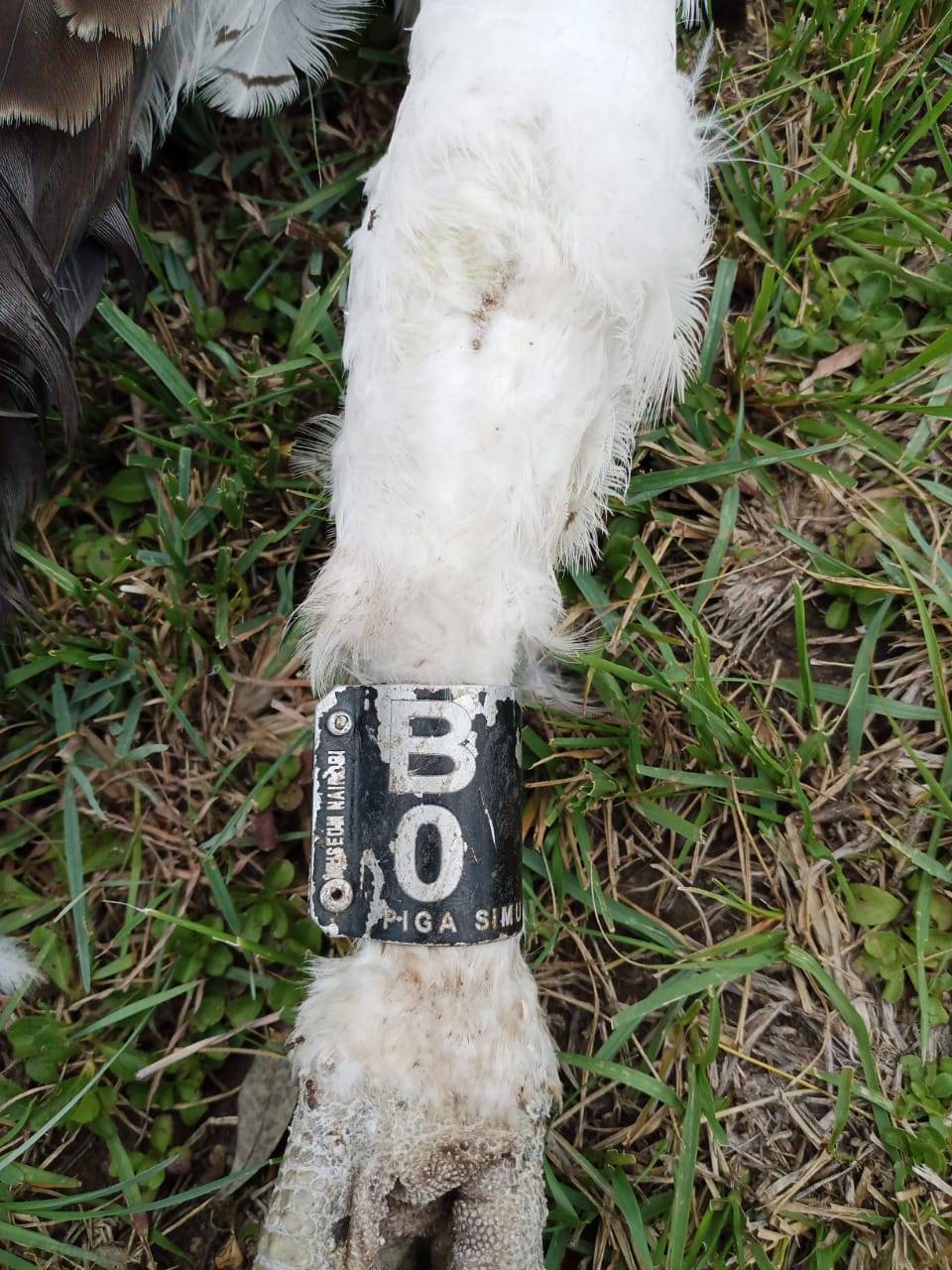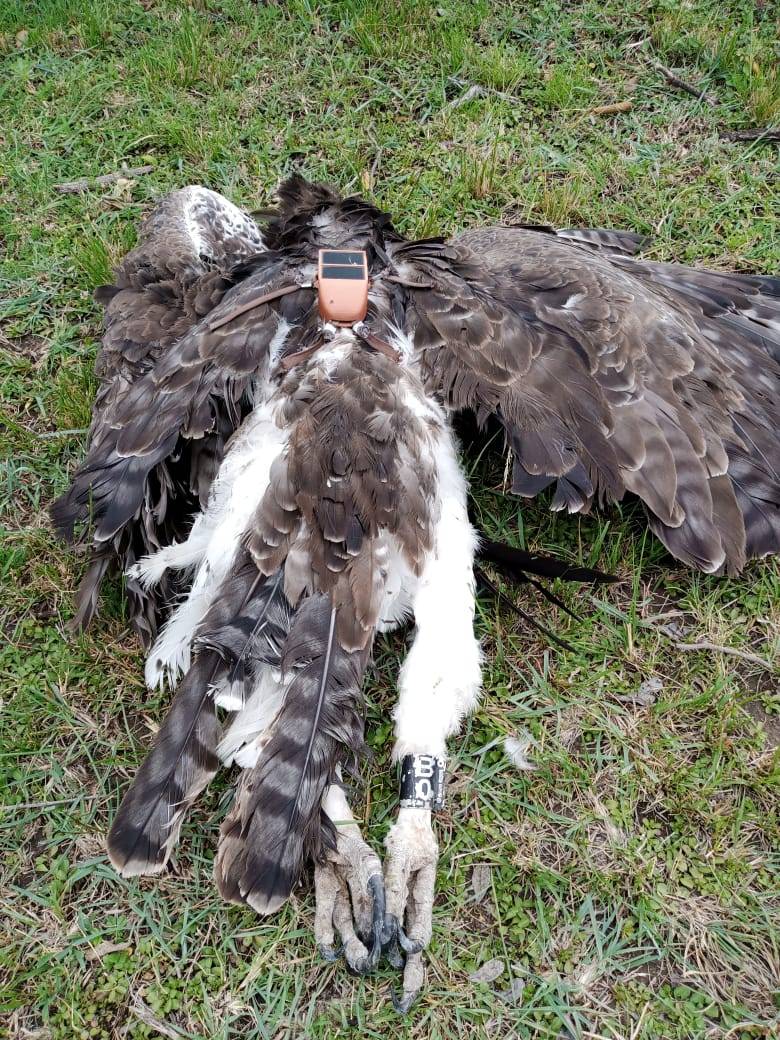 Munir V. (12/8/21)
That's so sad
Stratton H. (12/8/21)
Thanks for sharing Eric. Do you know what they did with the body?
Erin K. (12/8/21)
Ugh. So sad. I'm sorry, Stratton and team. You all are doing such important and good work.
Simon T. (12/8/21)
Samples for pesticide analysis?
Valerie N. (12/9/21)
Three goats killed in Enkorika village by a leopard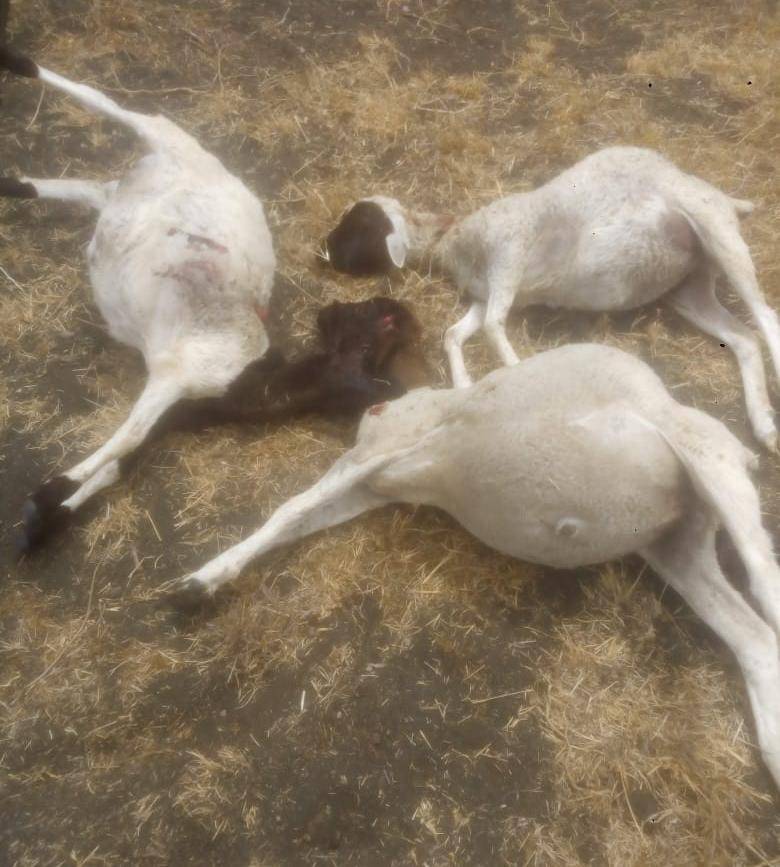 Tarayia (12/9/21)
Kisaju area light installation and education on the best boma to prevent predation. Hyena predation is very high in the area and has led to poisoning alerts in the area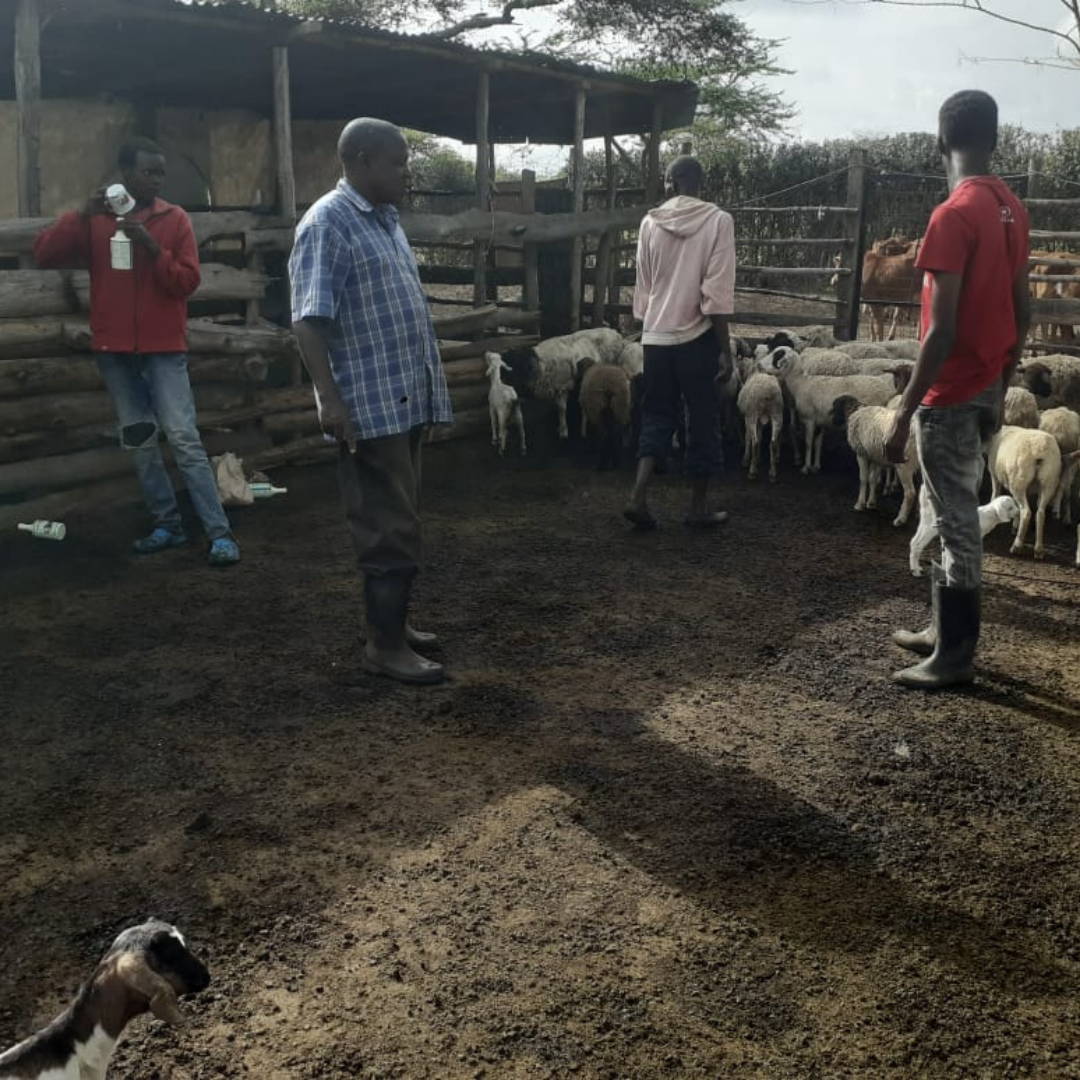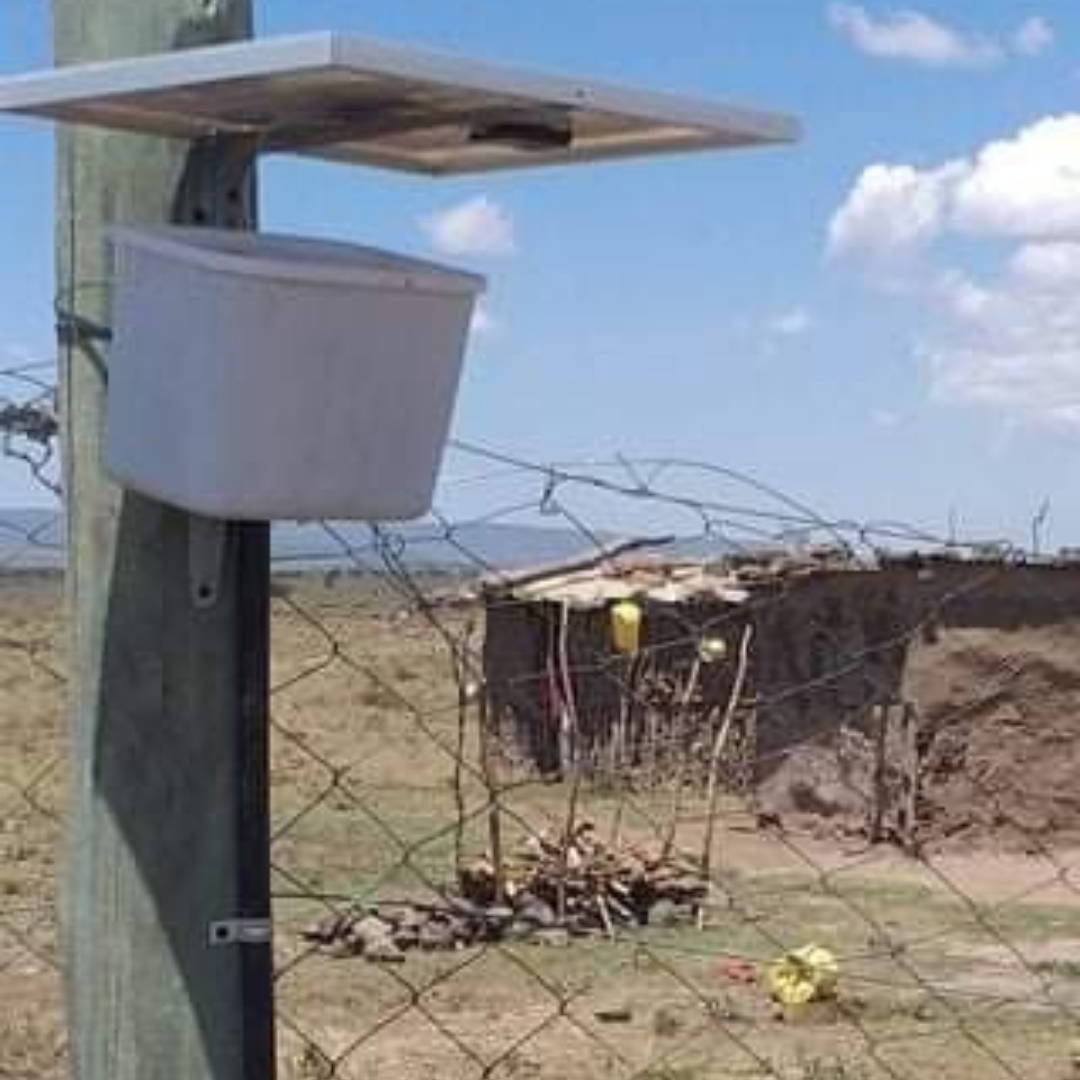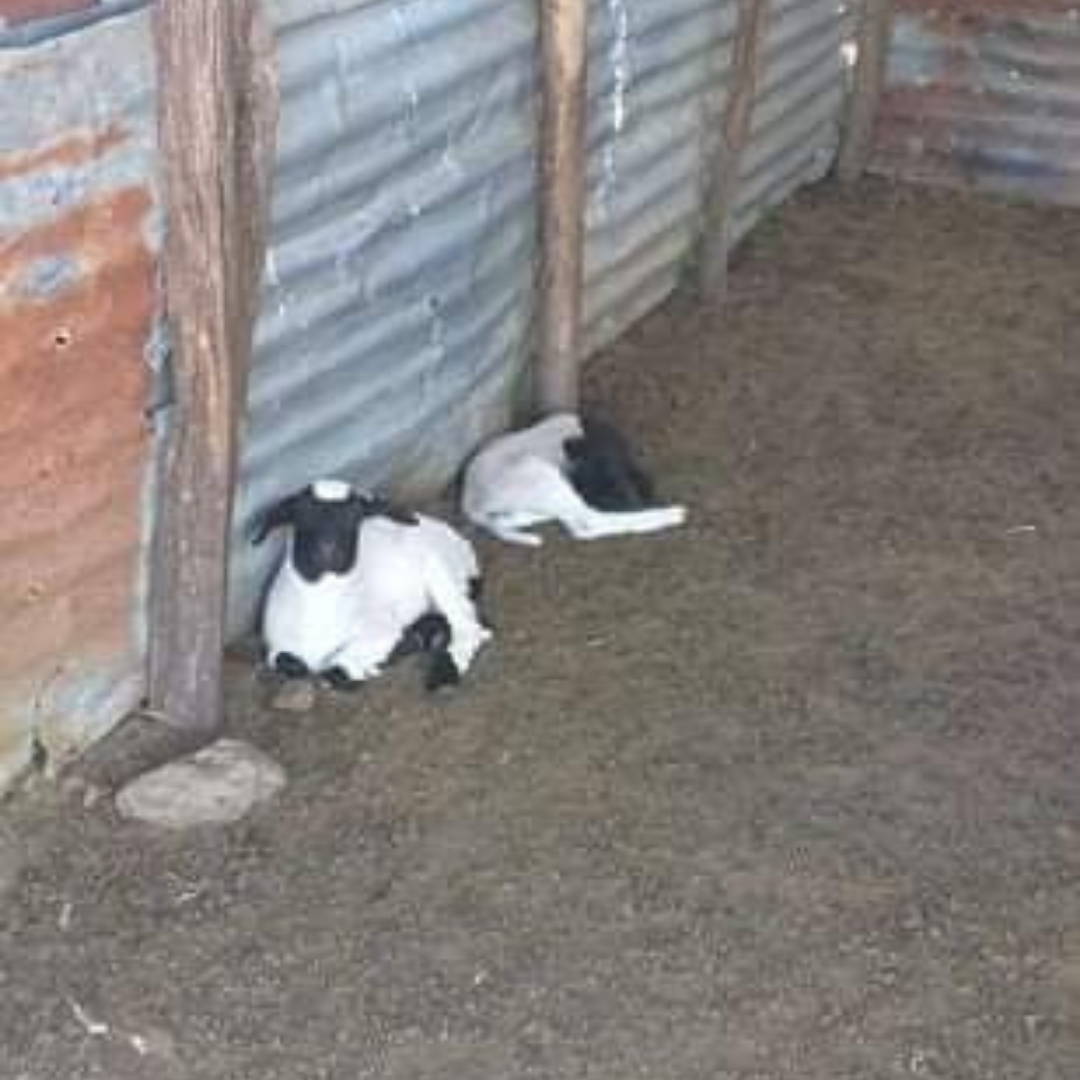 Simon T. (12/10/21)
Do you make the point of assisting only those who have made the extra effort ro safe guard their livestock?
Motivation...such as 'the best boma' prize is a very good idea!
Kelvin (12/10/21)
Today in the morning I rushed to a boma at Enkii, KUKU GR to talk to a farmer who lost 3 of his goats to hyenas at night.
Together we conducted rangers for reporting purposes, we fed the remaining carcasses to Dogs.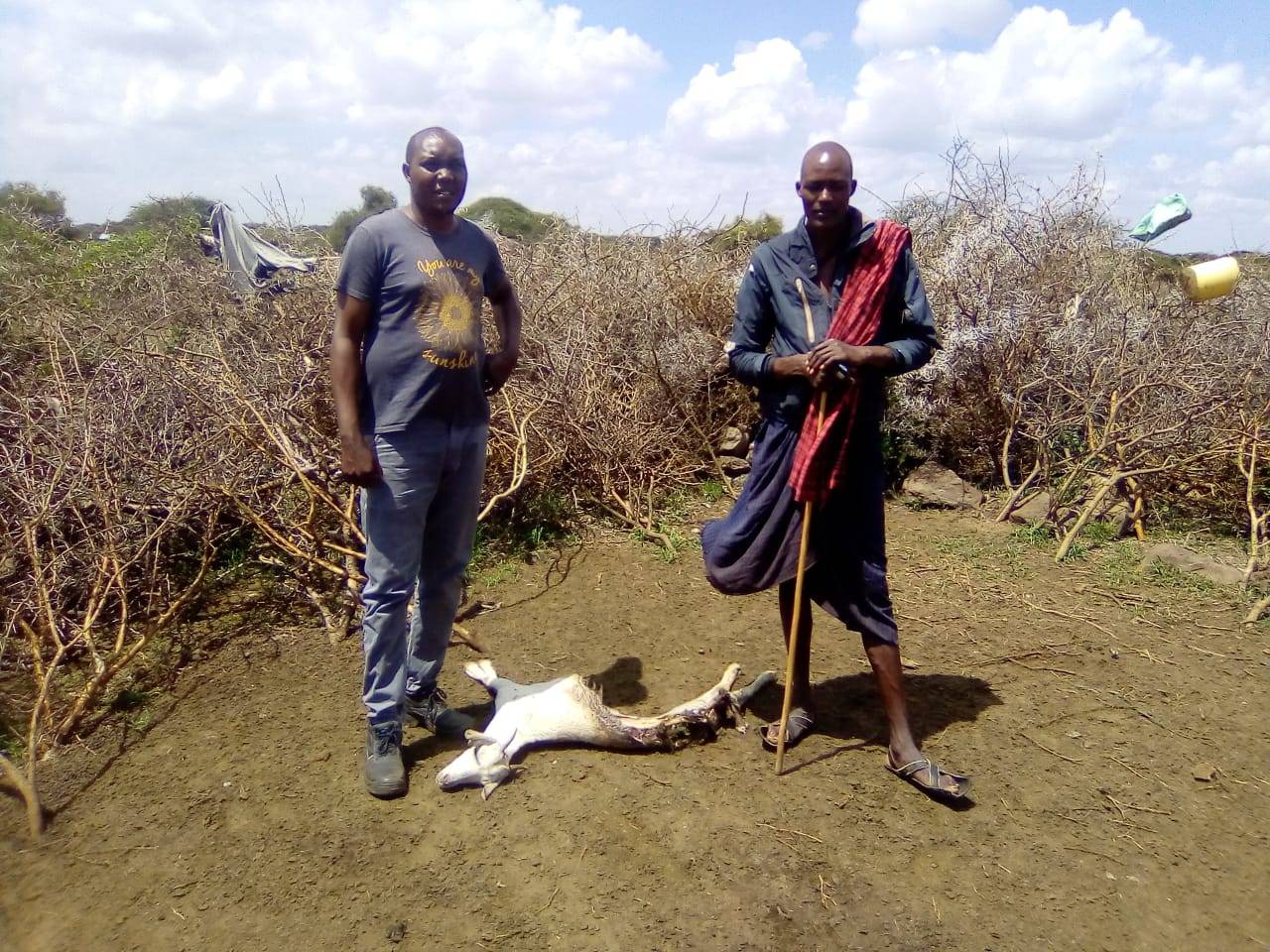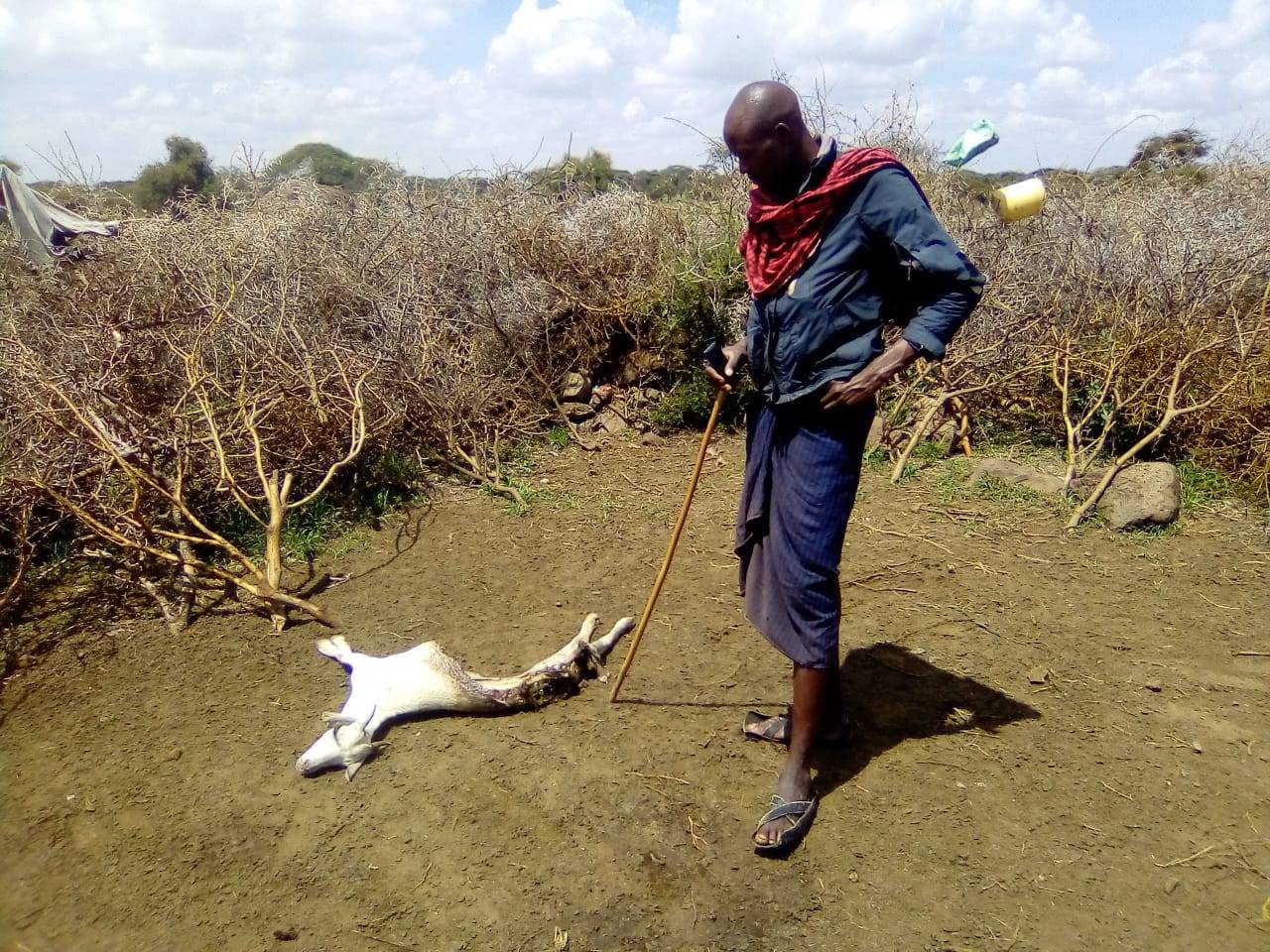 Tarayia (12/10/21)
Was called this morning to respond to a dead bird at saitoti area bearly a km from where I found tagged bird a week ago and thought it's a vulture related to the other vultures death but found out that it's an Egyptian goose..I had to be there following the last death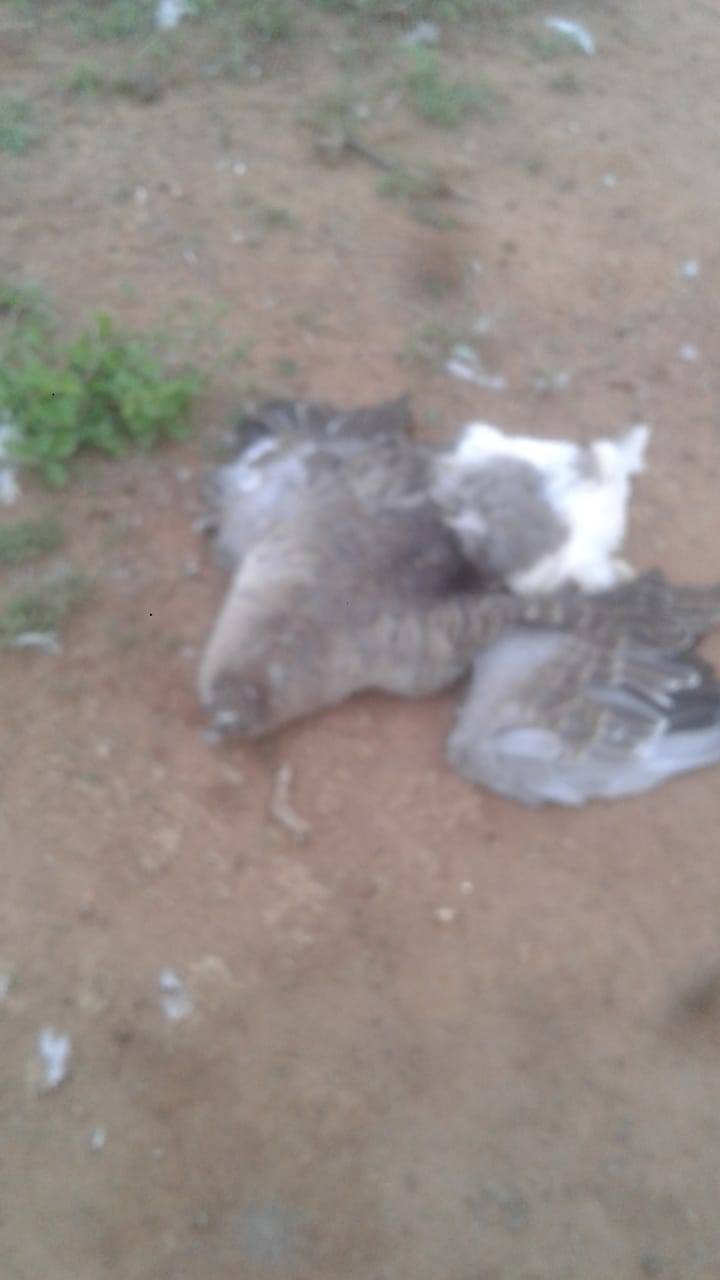 Simon T. (12/10/21)
Thats weird!
Please ask people to send photos that show the head...feet...entire body...etc.
Ralph B. (12/11/21)
Yes weird, doesnt look like an Egyptian goose to me..
Tarayia (12/11/21)
The carcass had decompose but its not a vulture nor is it a Eagle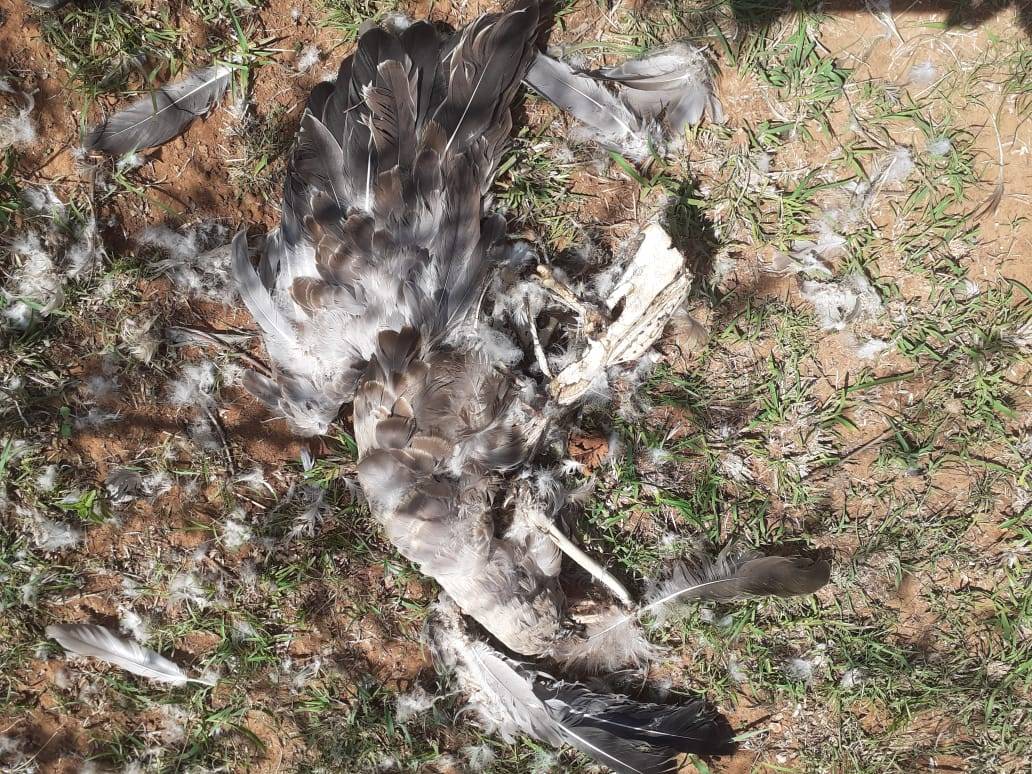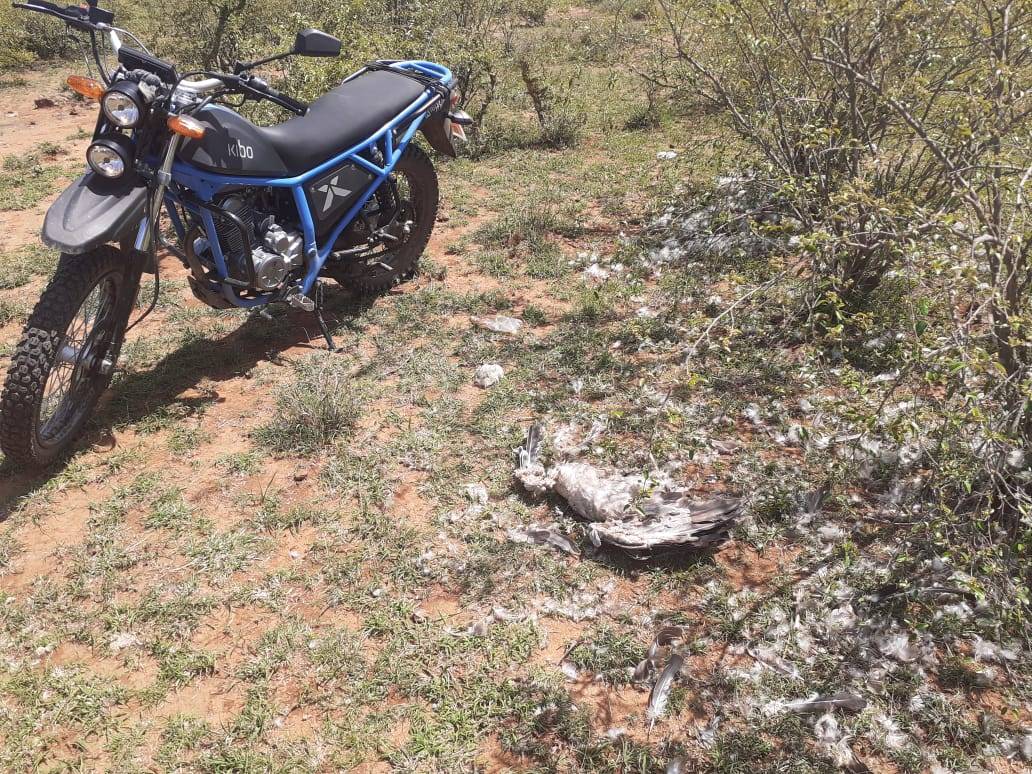 Kelvin (12/14/21)
Creating awareness on the importance of vulture conservation to a group of men in one of their traditional home at olkelunyet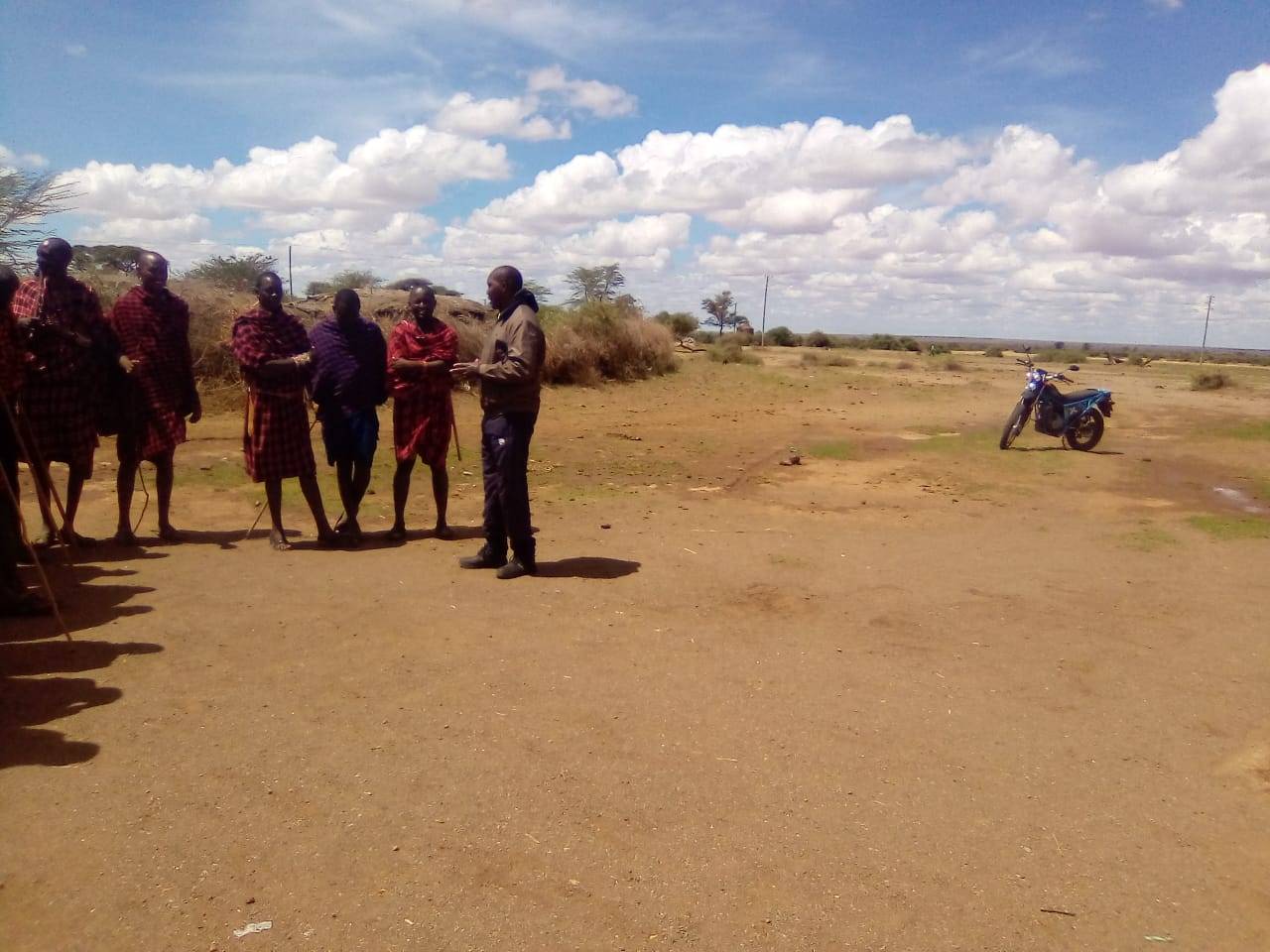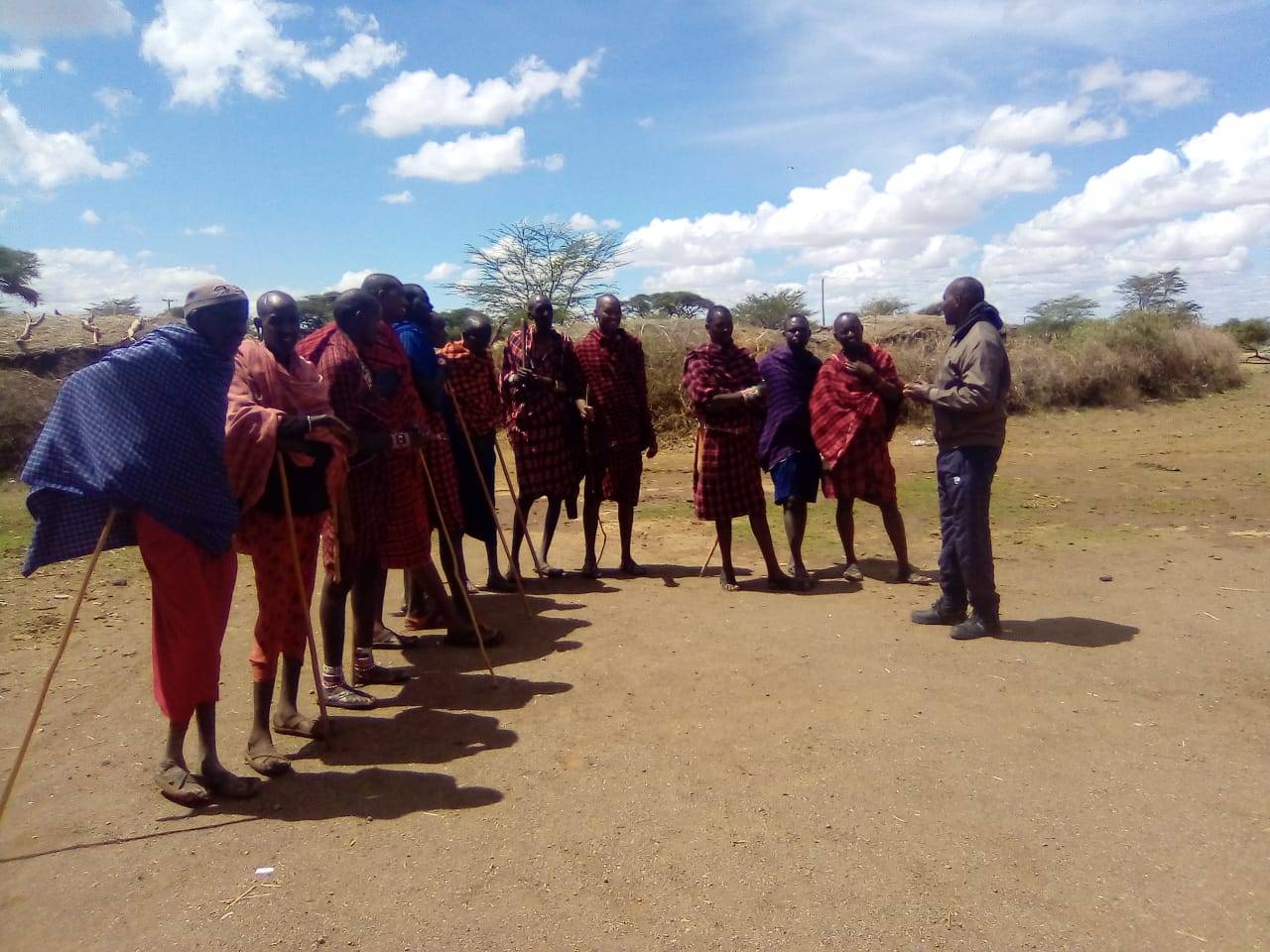 Valerie N. (12/15/21)
One calf was killed yesterday in Meto by hyenas.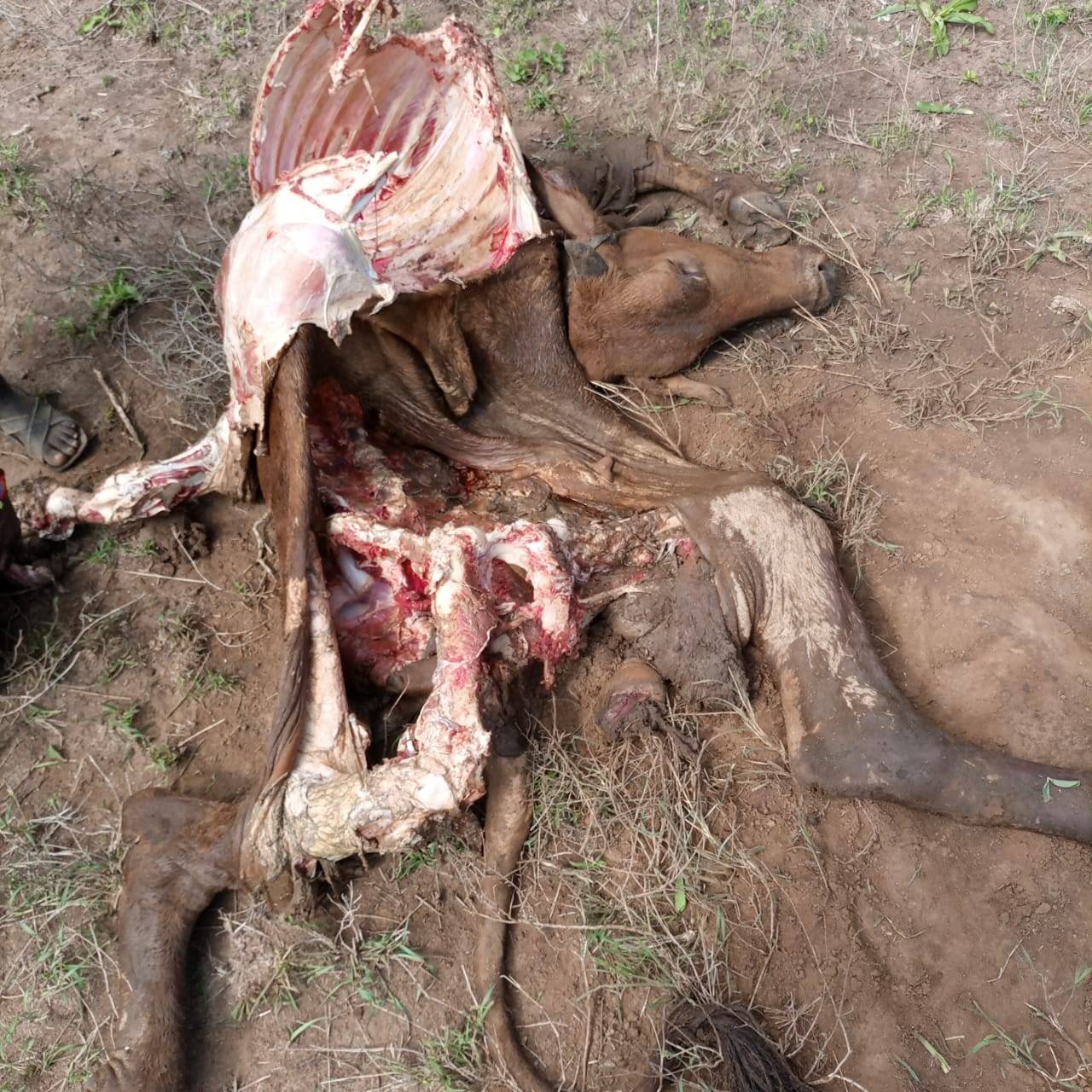 Benjamin L. (12/15/21)
Paid a visit to a Boma at inkokiin area,I encouraged them to improve the fencing. It seems so easy for predators to access.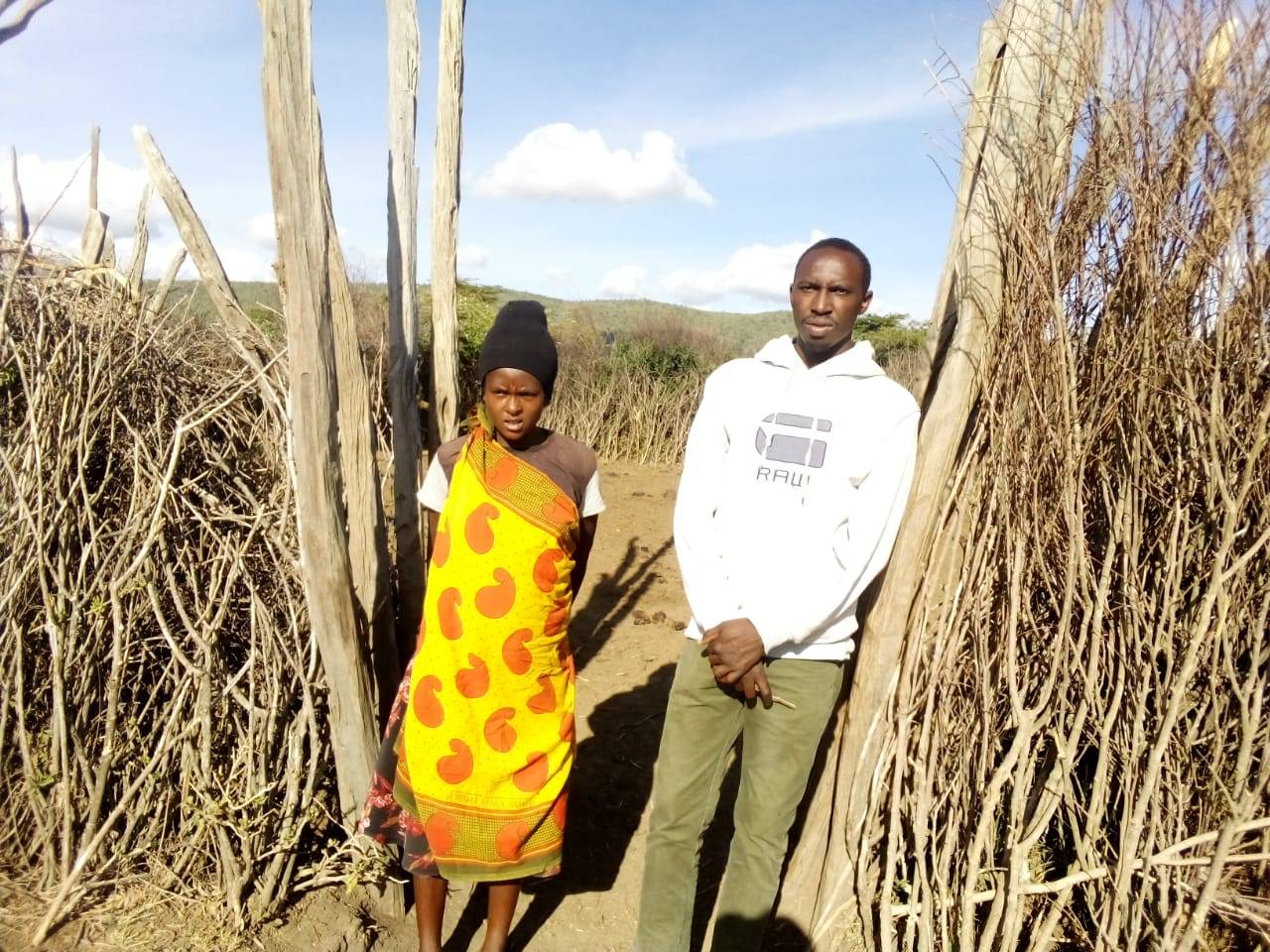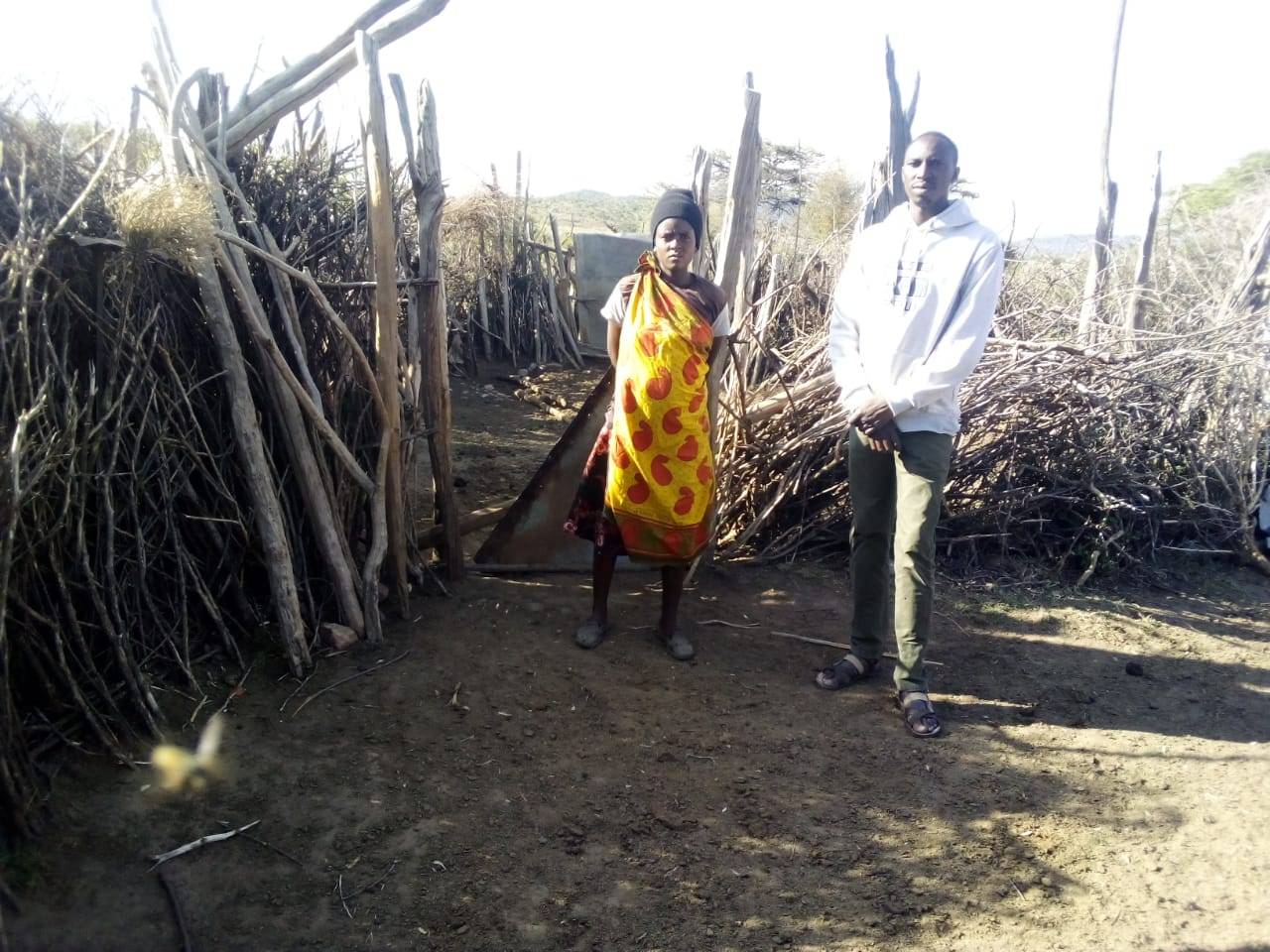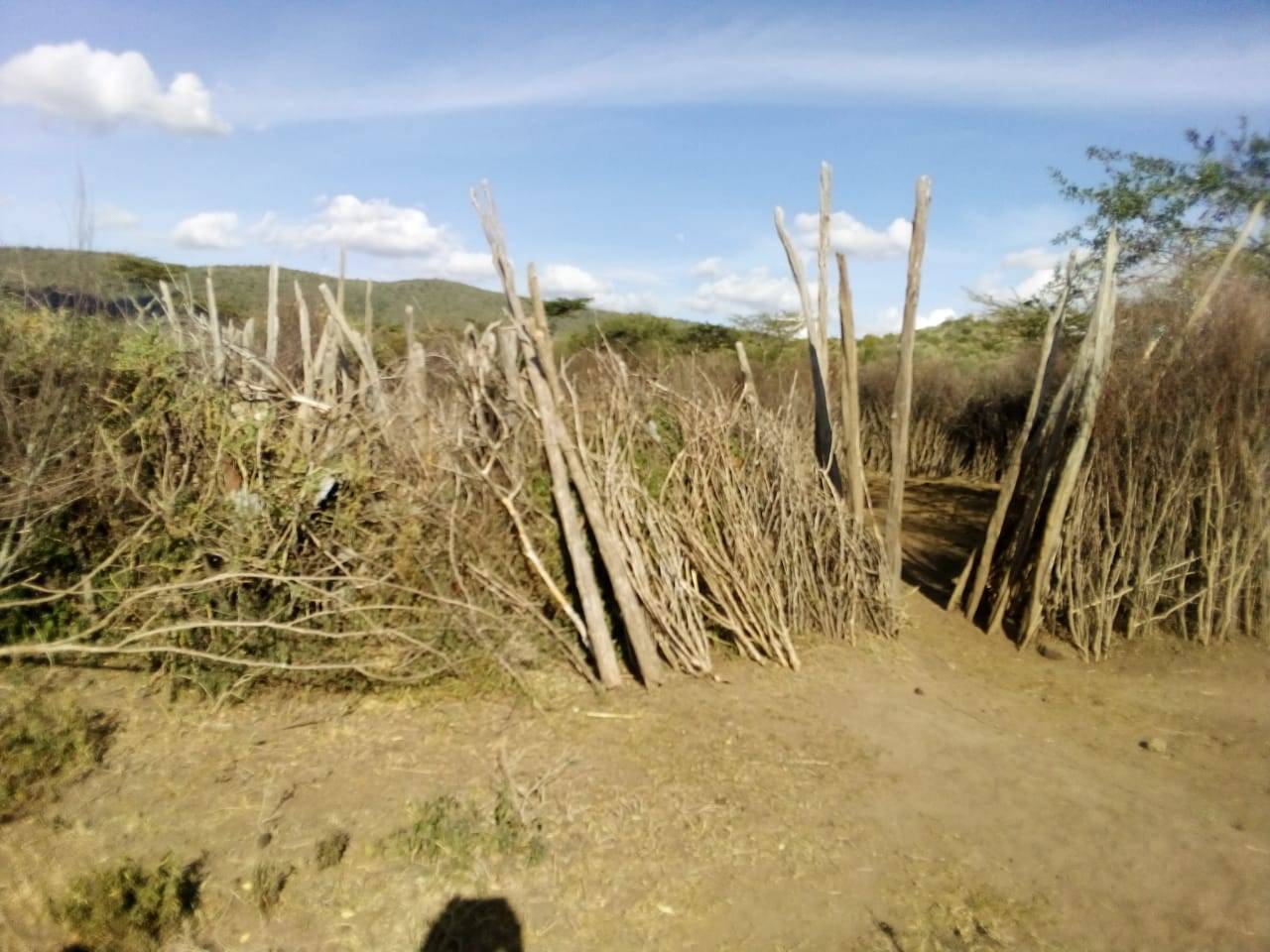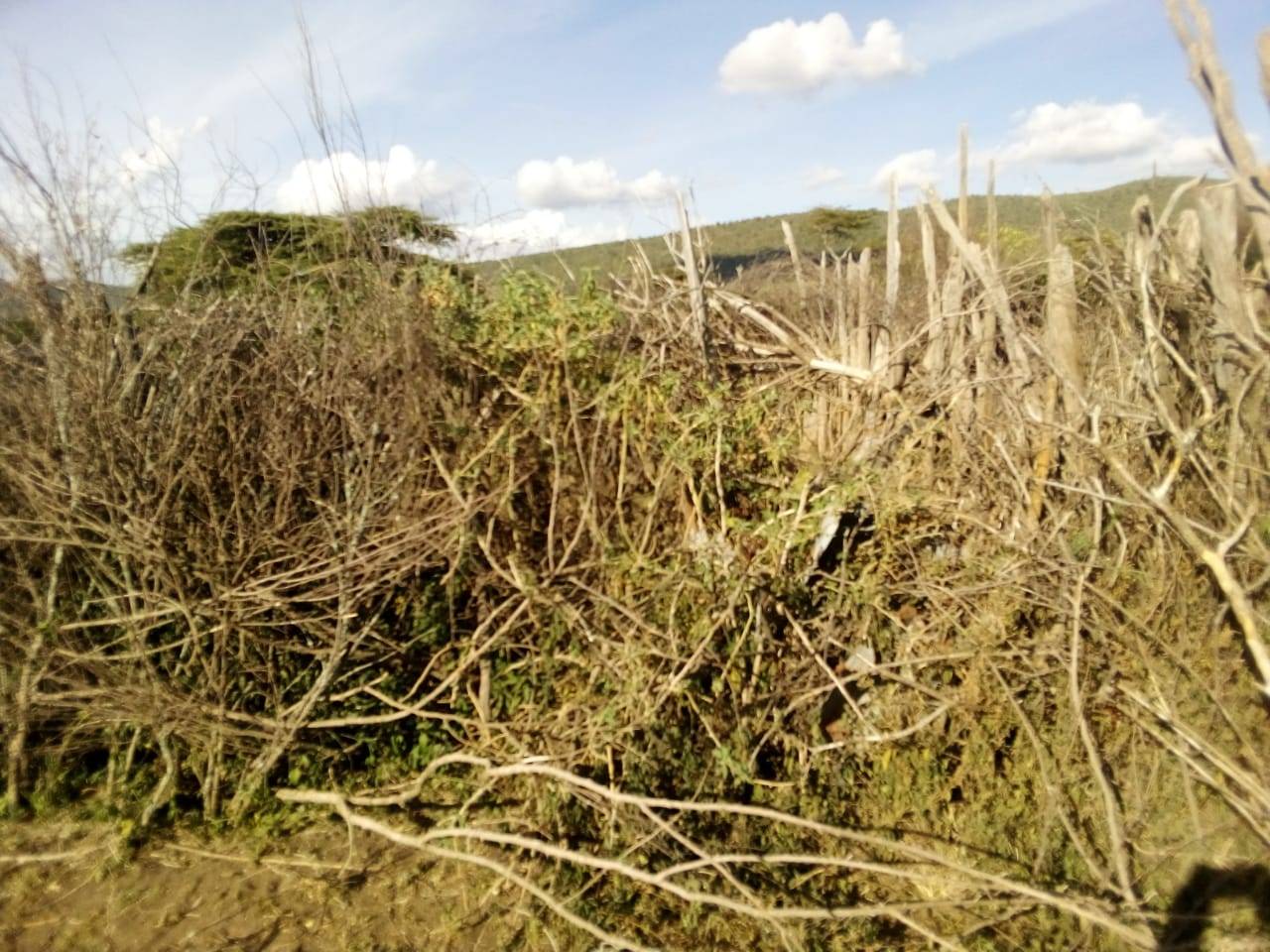 Valerie N. (12/15/21)
Today I was privileged to join Dupoto Emaa Community Based Organization to talk to Inkiito primary School teachers and pupils about conservation of the environment and i got an opportunity to talk to them about Vulture conservation and poisoning.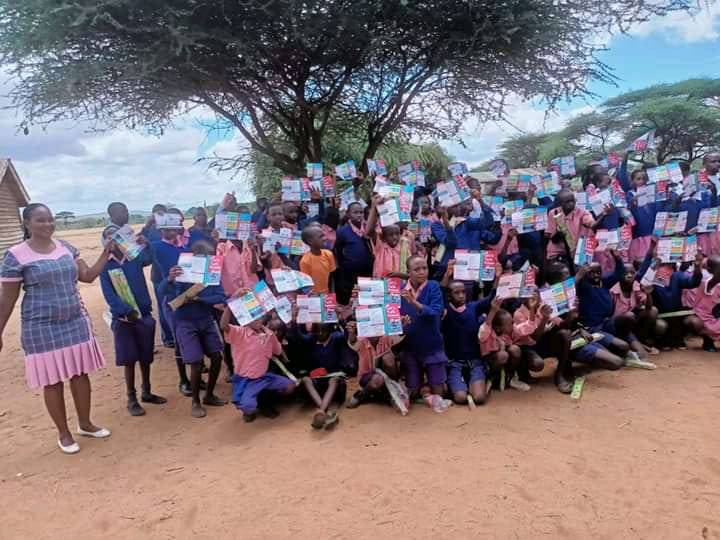 Valerie N. (12/16/21)
One sheep was killed by a hyena in Meto yesterday while grazing .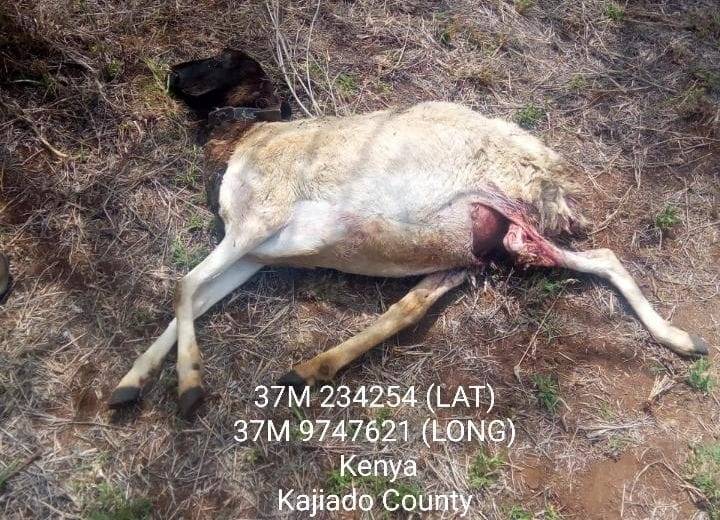 Tarayia (12/16/21)
3 sheep killed and one injured beyond recovery at kisaju this night .I talked to the owner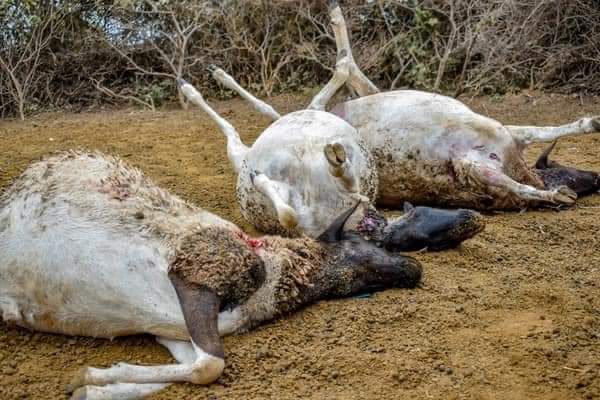 Munir V. (12/16/21)
Can we have a tally at the end of the year of how many dead livestock were recorded from attacks? It will be good to
Put that in context and to highlight just how important your engagement with the livestock farmers is
Ibra (12/16/21)
Sure Daktari, I do keep all the records
Kelvin (12/17/21)
Advising different farmers to improve their bomas at Esilanke area in KUKU GR
Thanks to their positive response though hard times from the recent drought.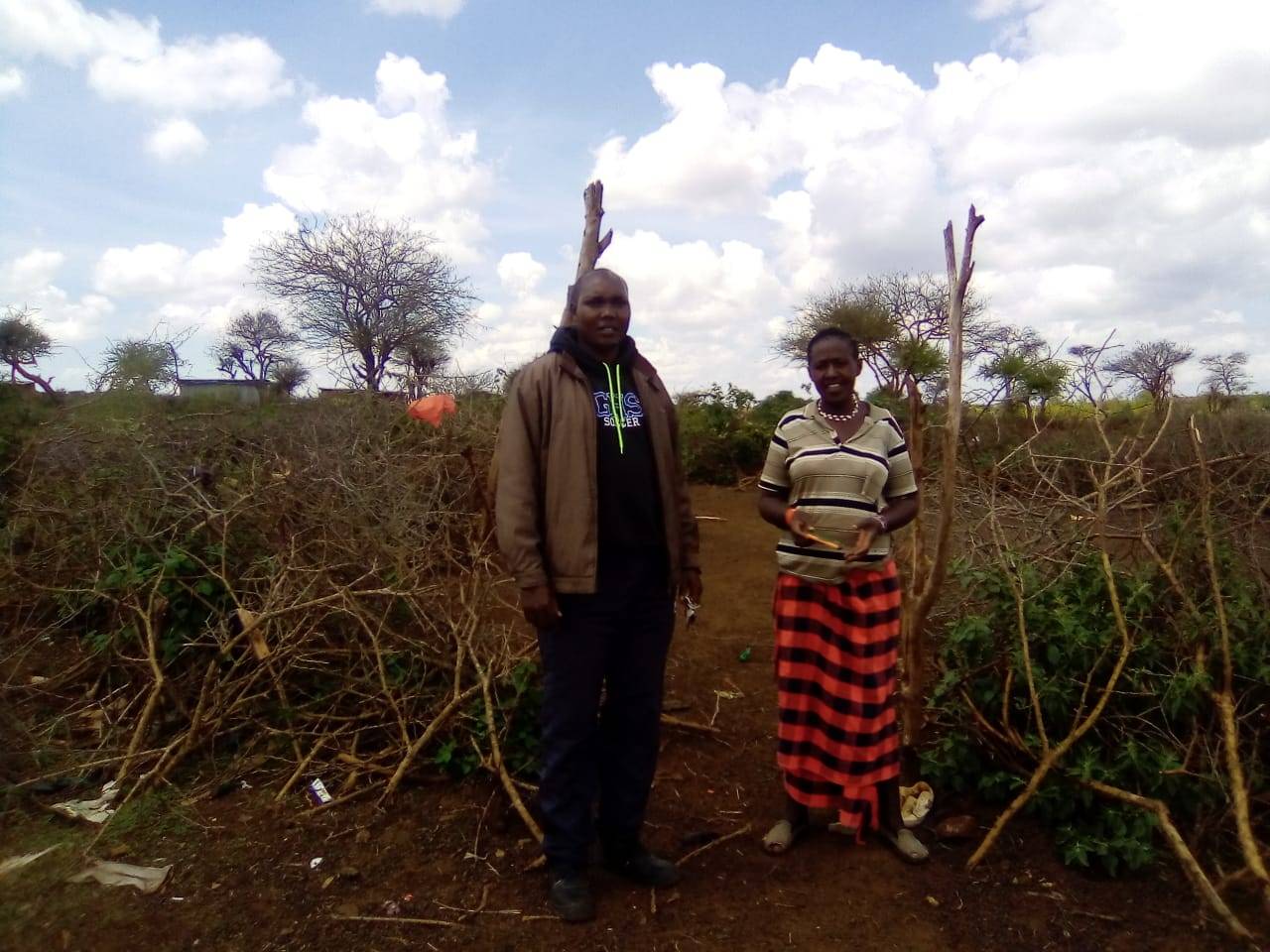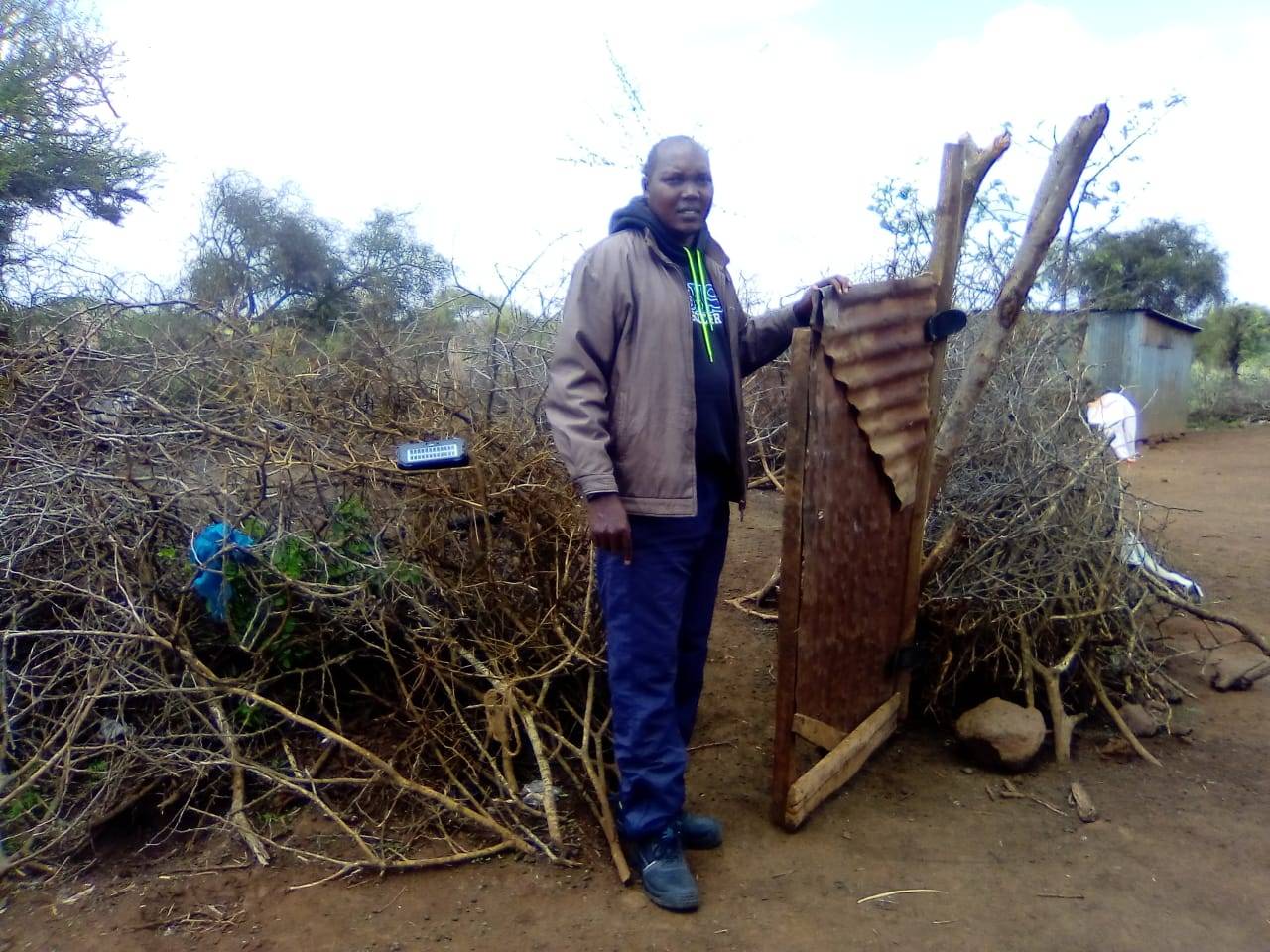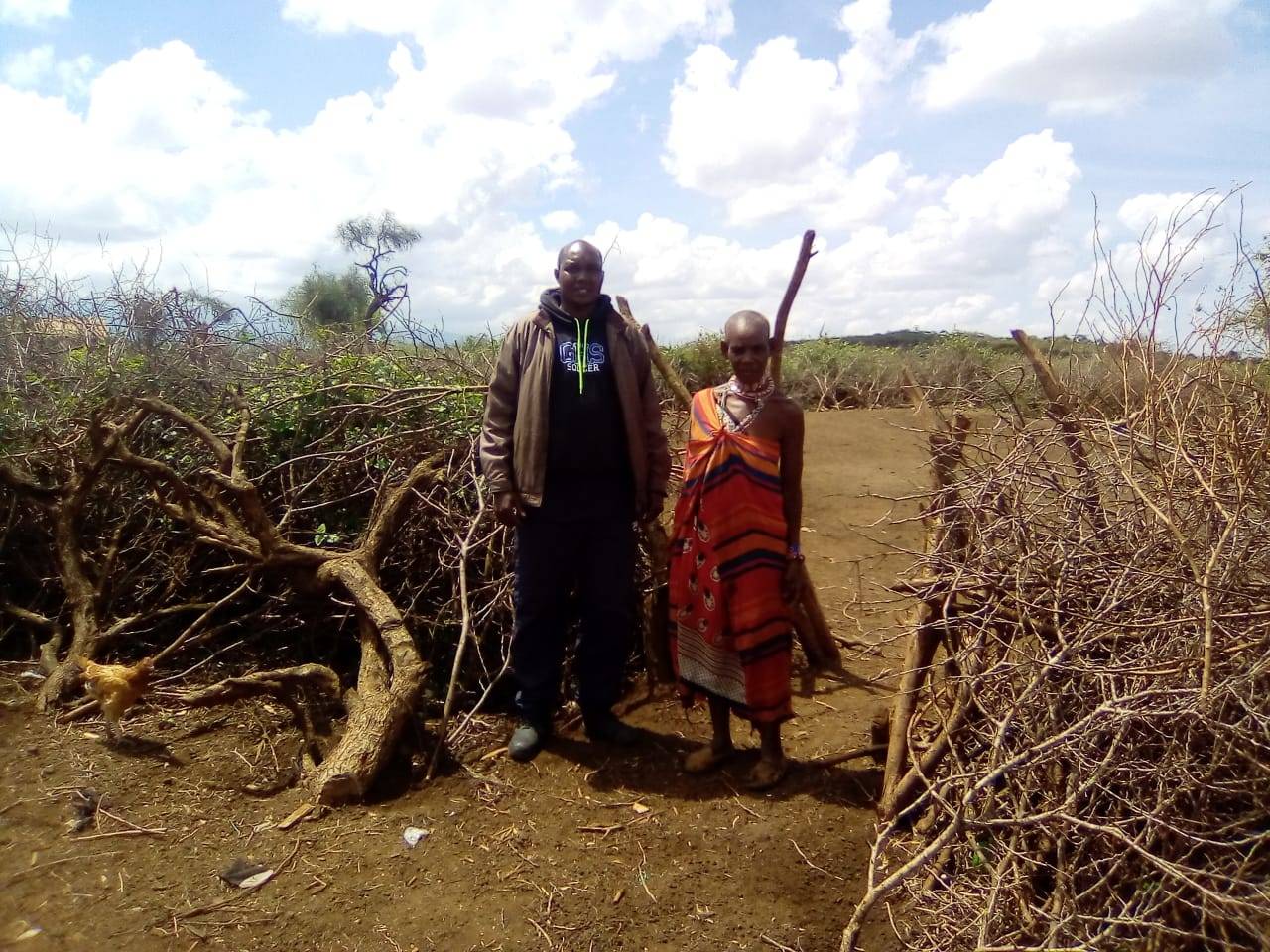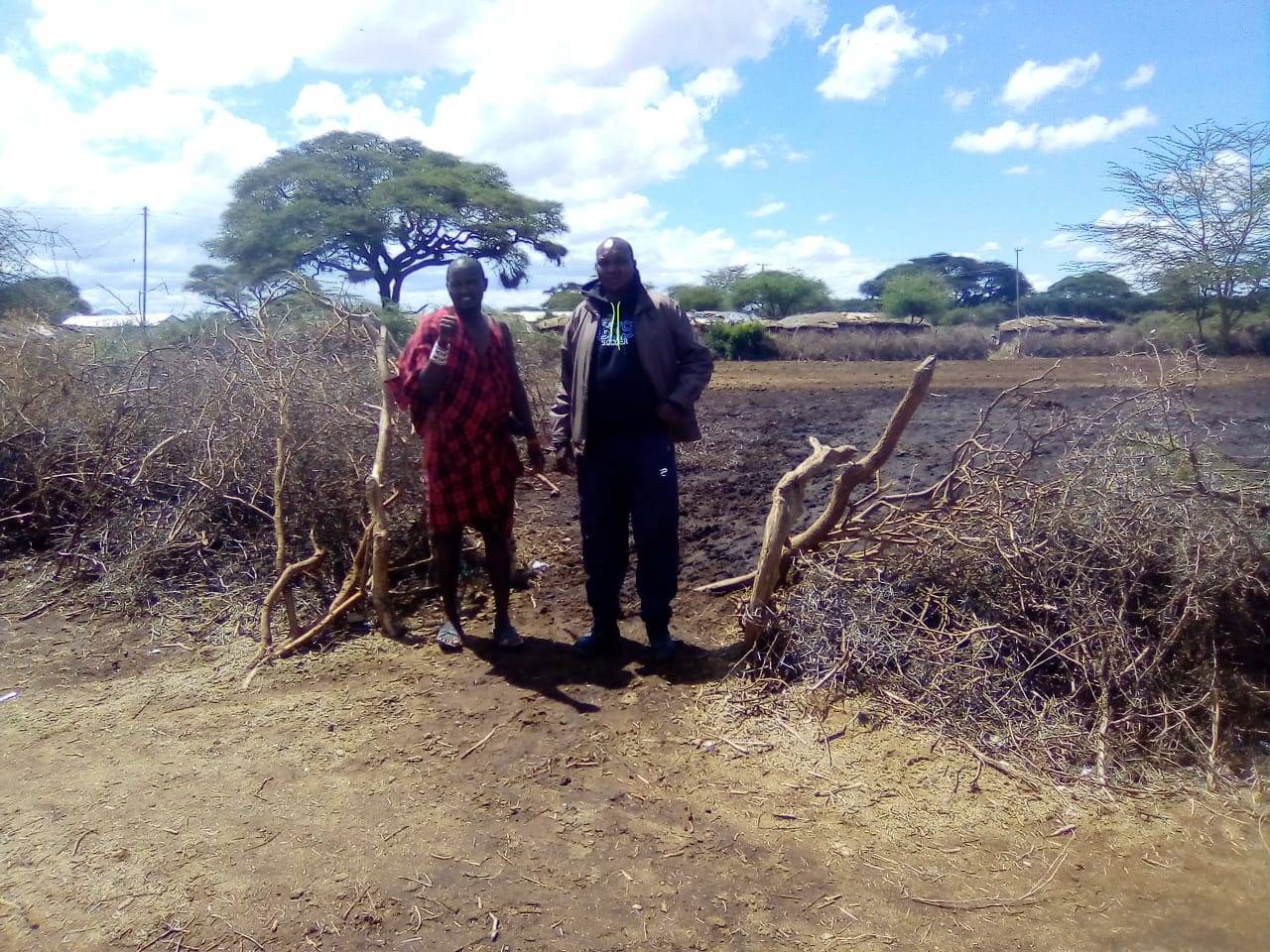 Benjamin L. (12/17/21)
5 sheep killed by Hyena at Losho. Two fully consumed.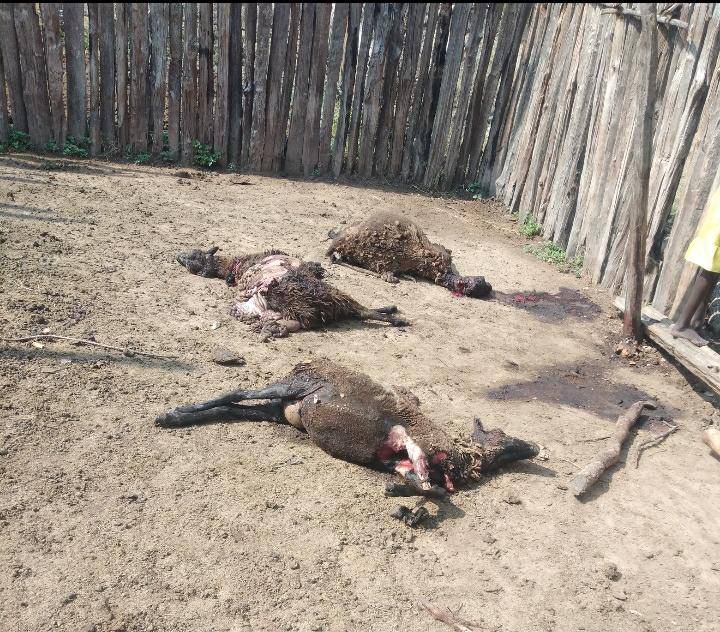 Valerie N. (12/20/21)
One sheep was killed by a hyena yesterday evening in Kumpa.I consoled the owner .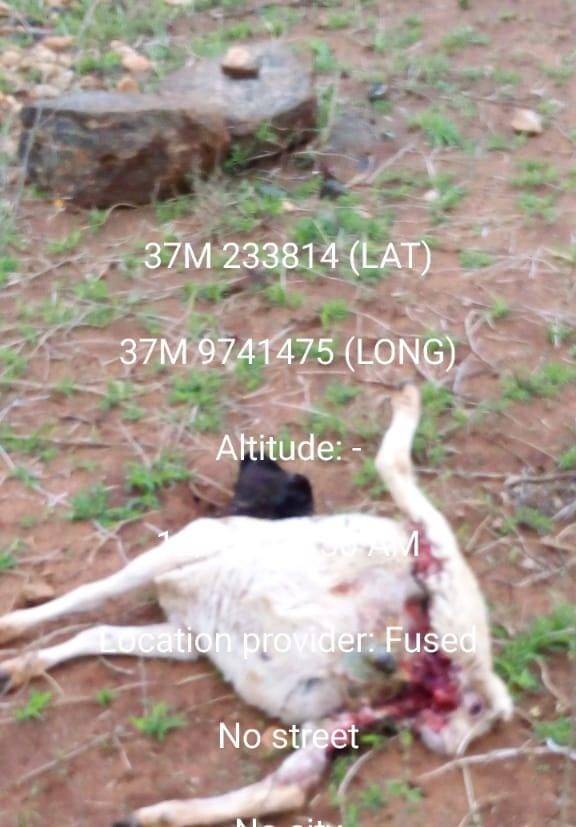 Tarayia (12/20/21)
A lion attacked a boma at empakasi and killed two sheep .the boma is among few bomas not fitted with praetor deterent lights in the area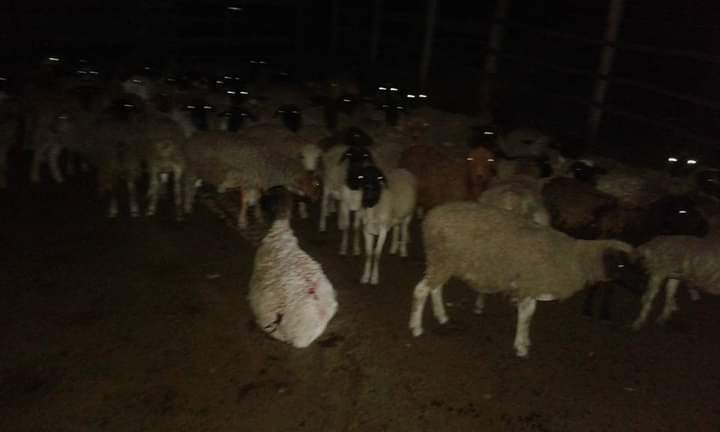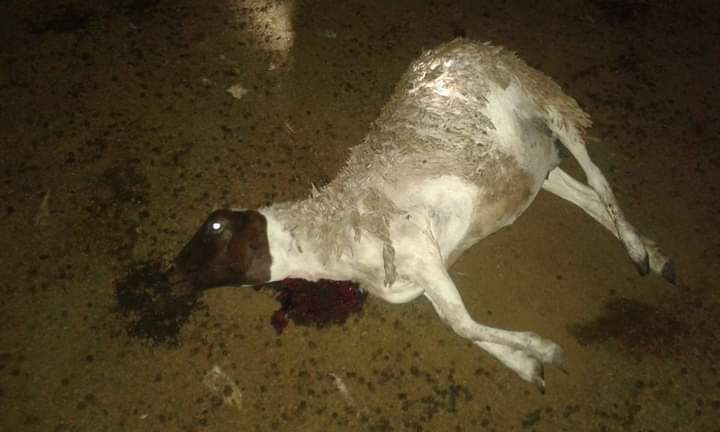 Kelvin (12/21/21)
One cow was killed by hyenas in the bush at lemongo area.
I talked to the owner .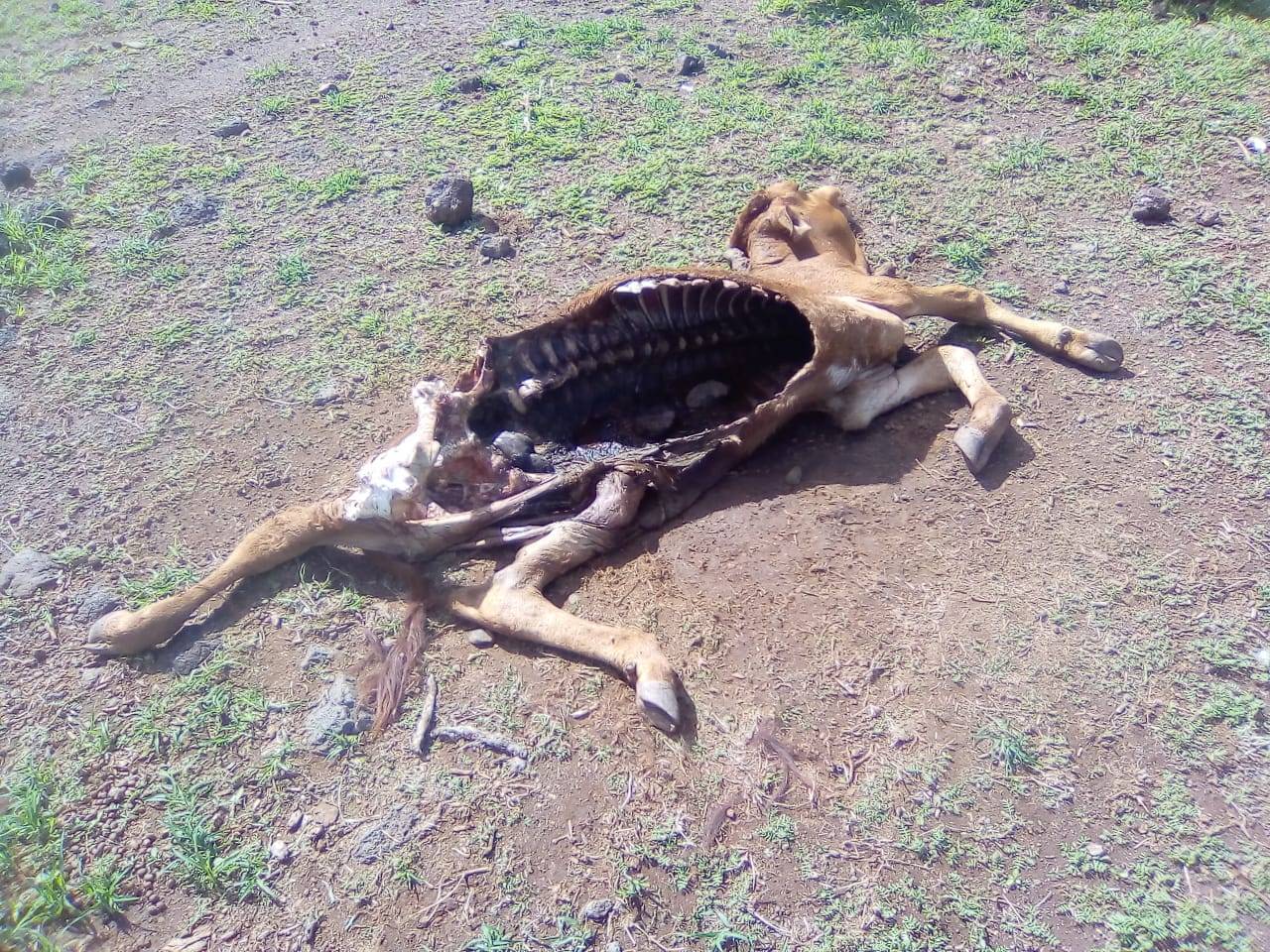 Tarayia (12/22/21)
Today (morning) I sited vultures at empakasi busking at the sun .I was able to count 36 white backed and 8 ruppels.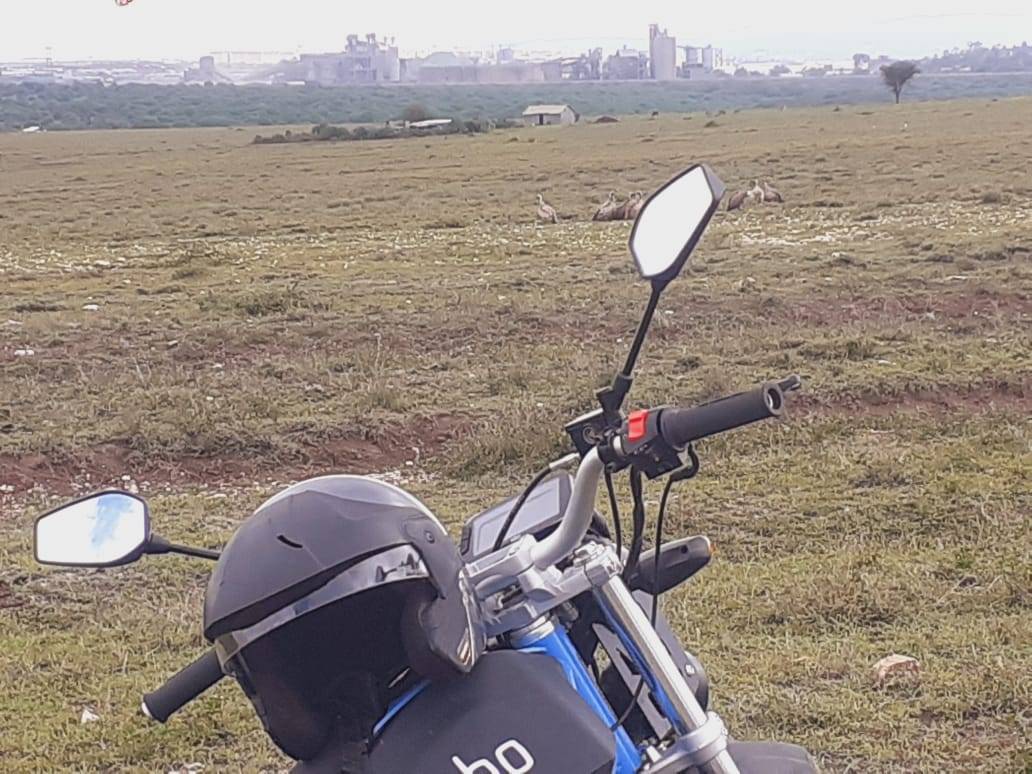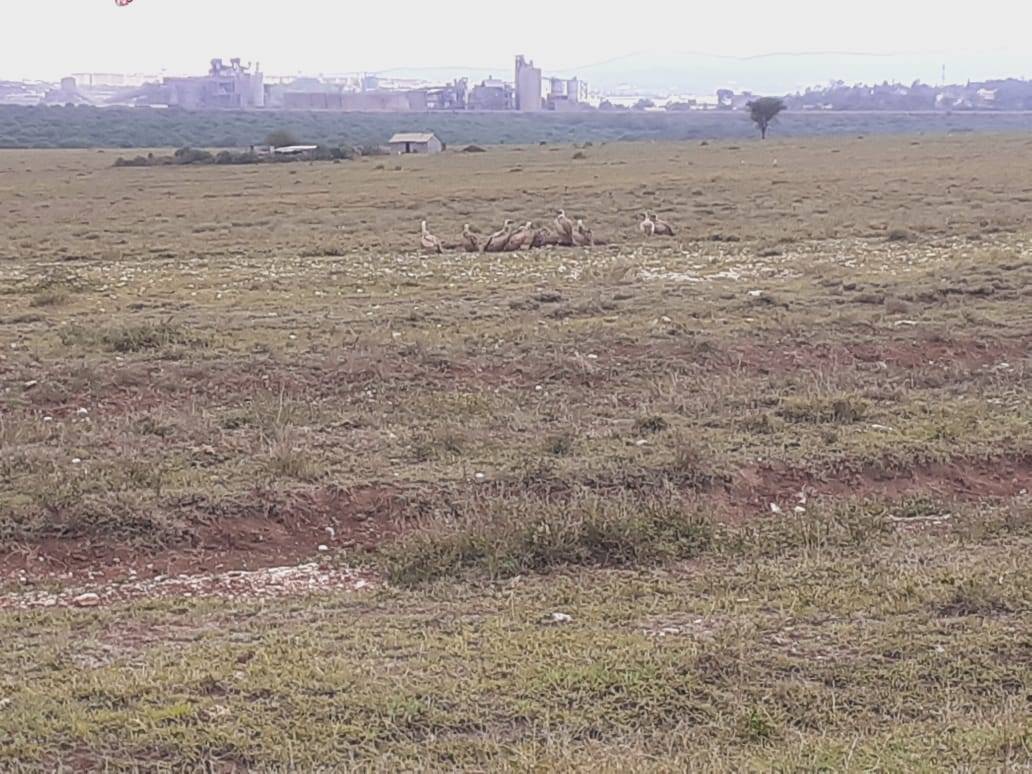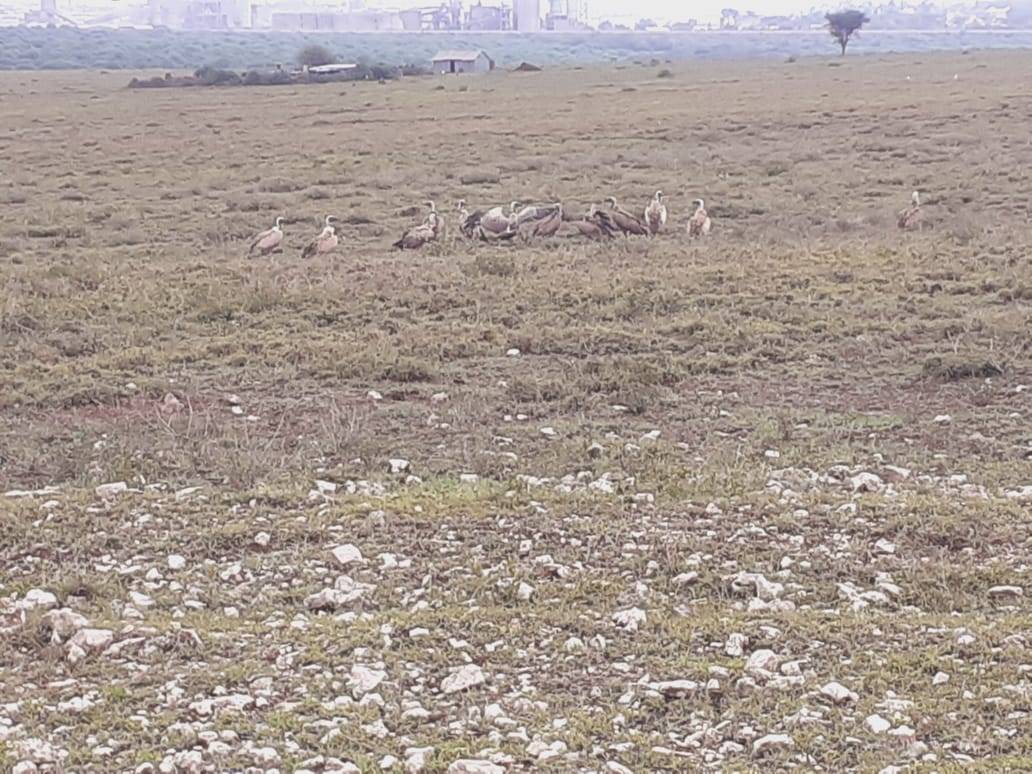 Benjamin L. (12/22/21)
Two sheep killed by Hyena, one fully consumed.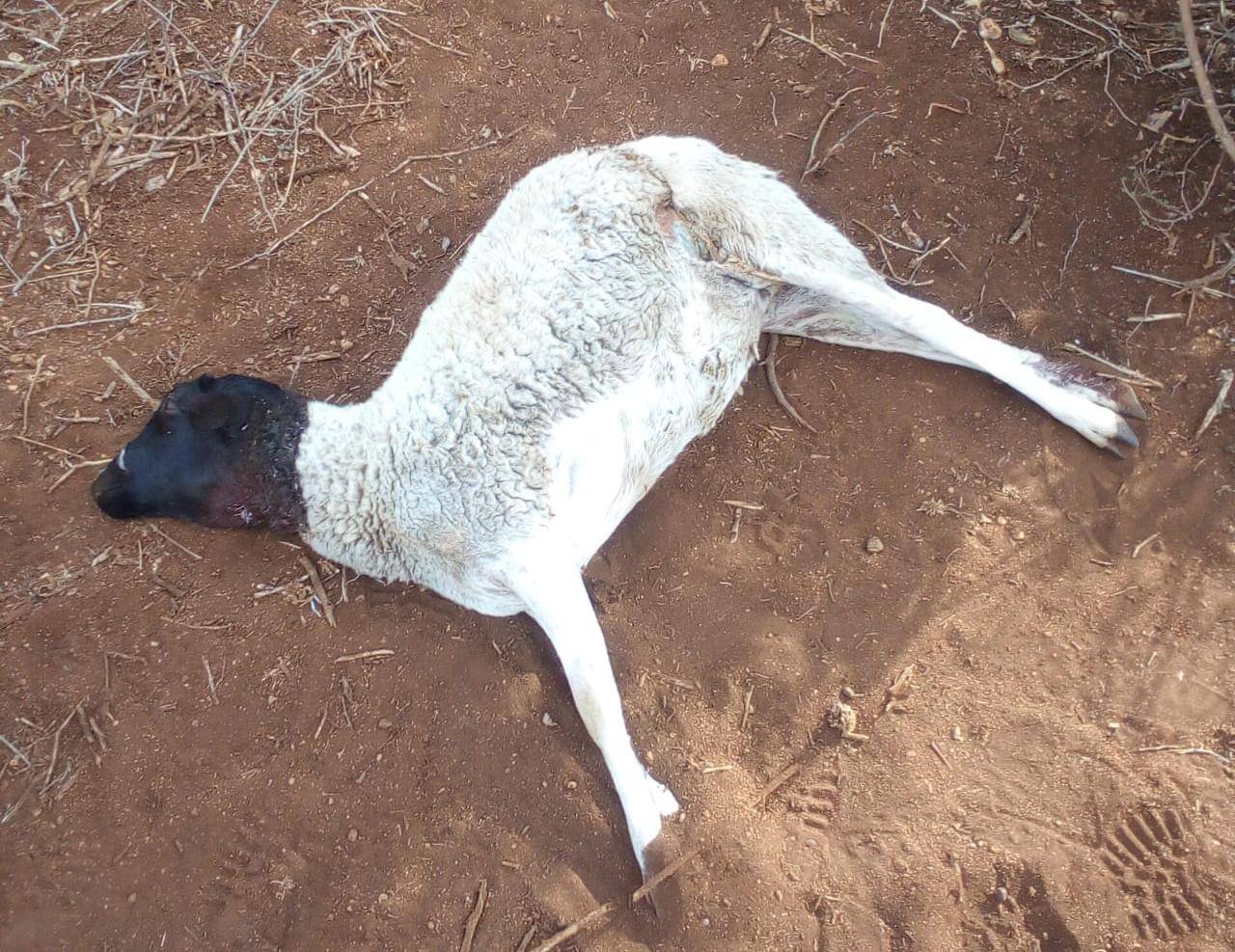 Benjamin L. (12/24/21)
Paid a visit to Reinforced Boma at Ildungisho. This farmers lost last year where I advised the way to go. Boma structure improvement!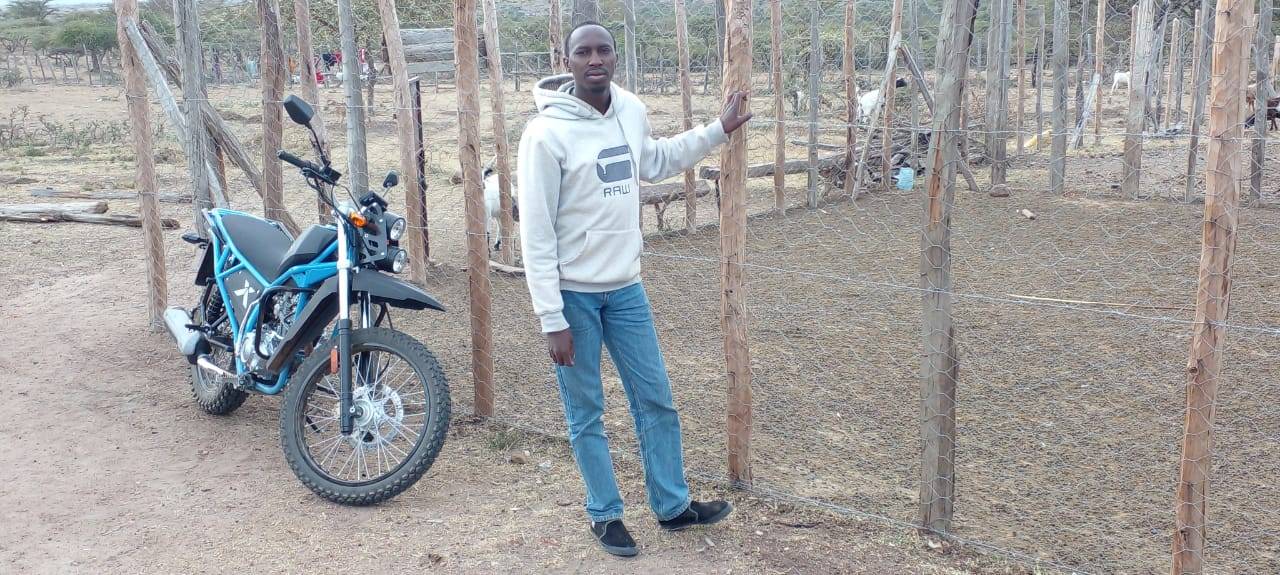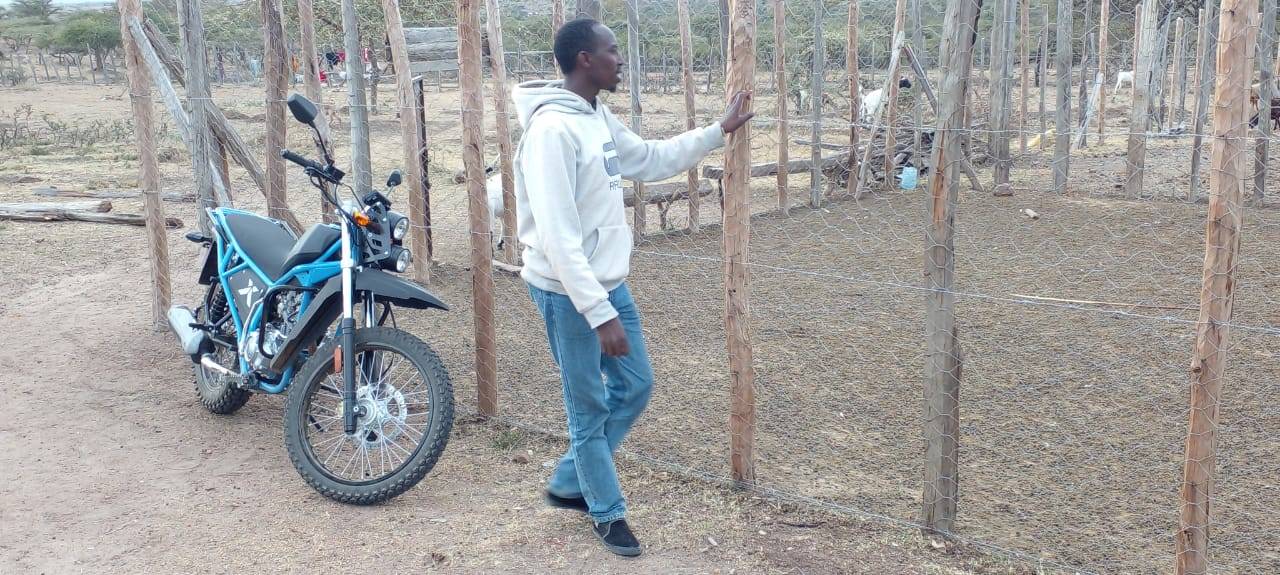 Kelvin (12/28/21)
I advised this farmer to improve his boma, he was able to do the entrance. Last image is of Boma entrance before improvement.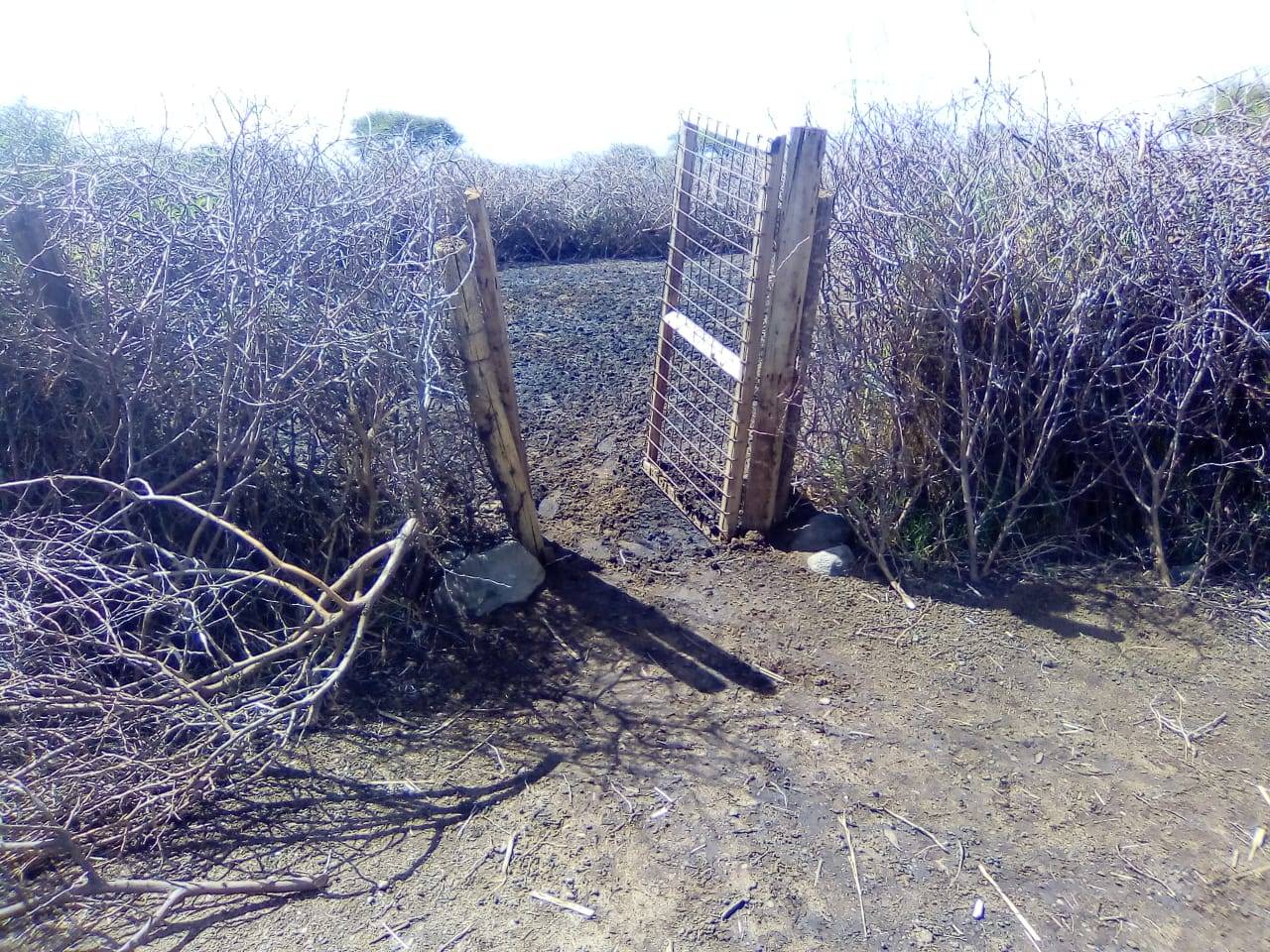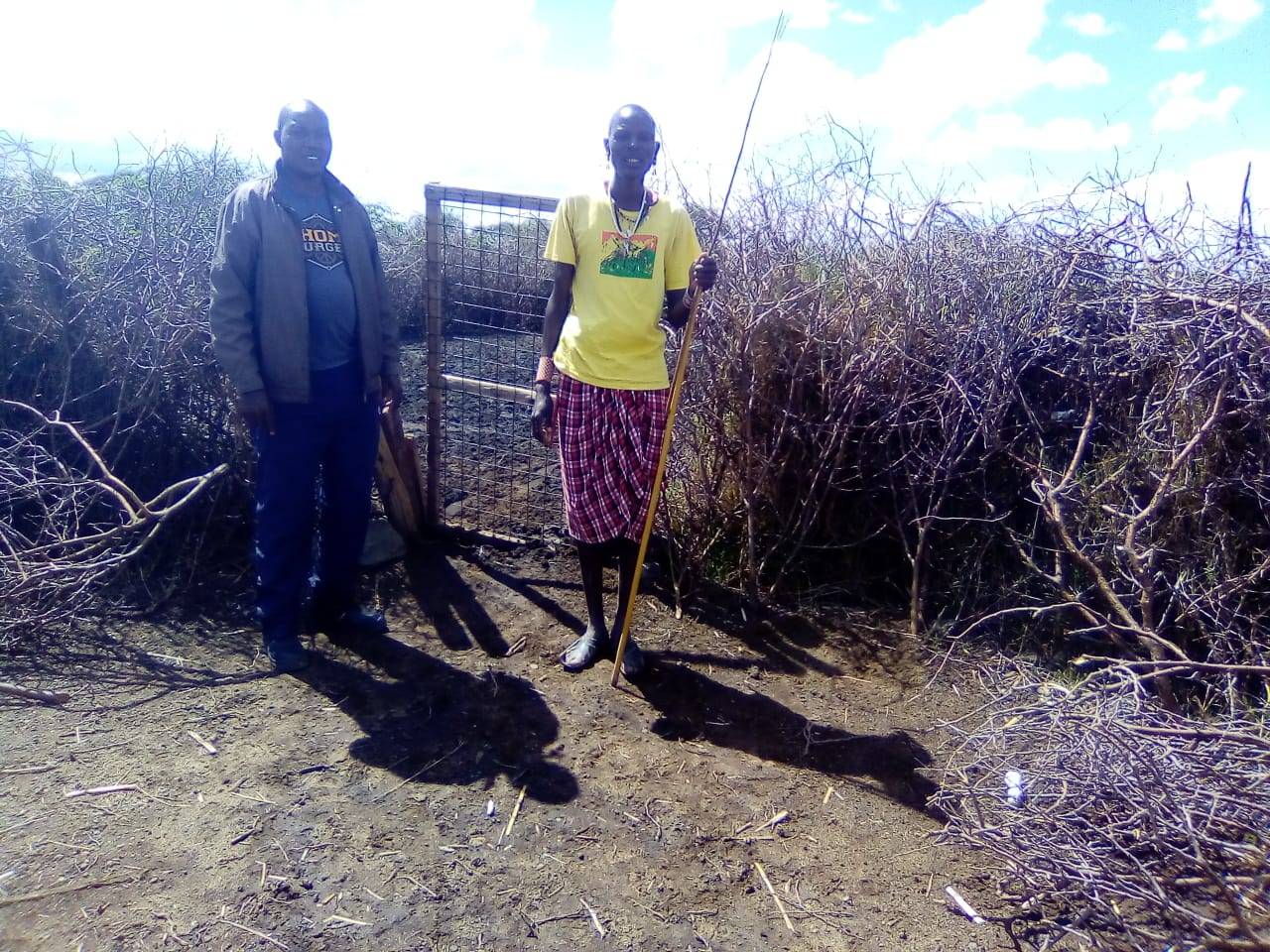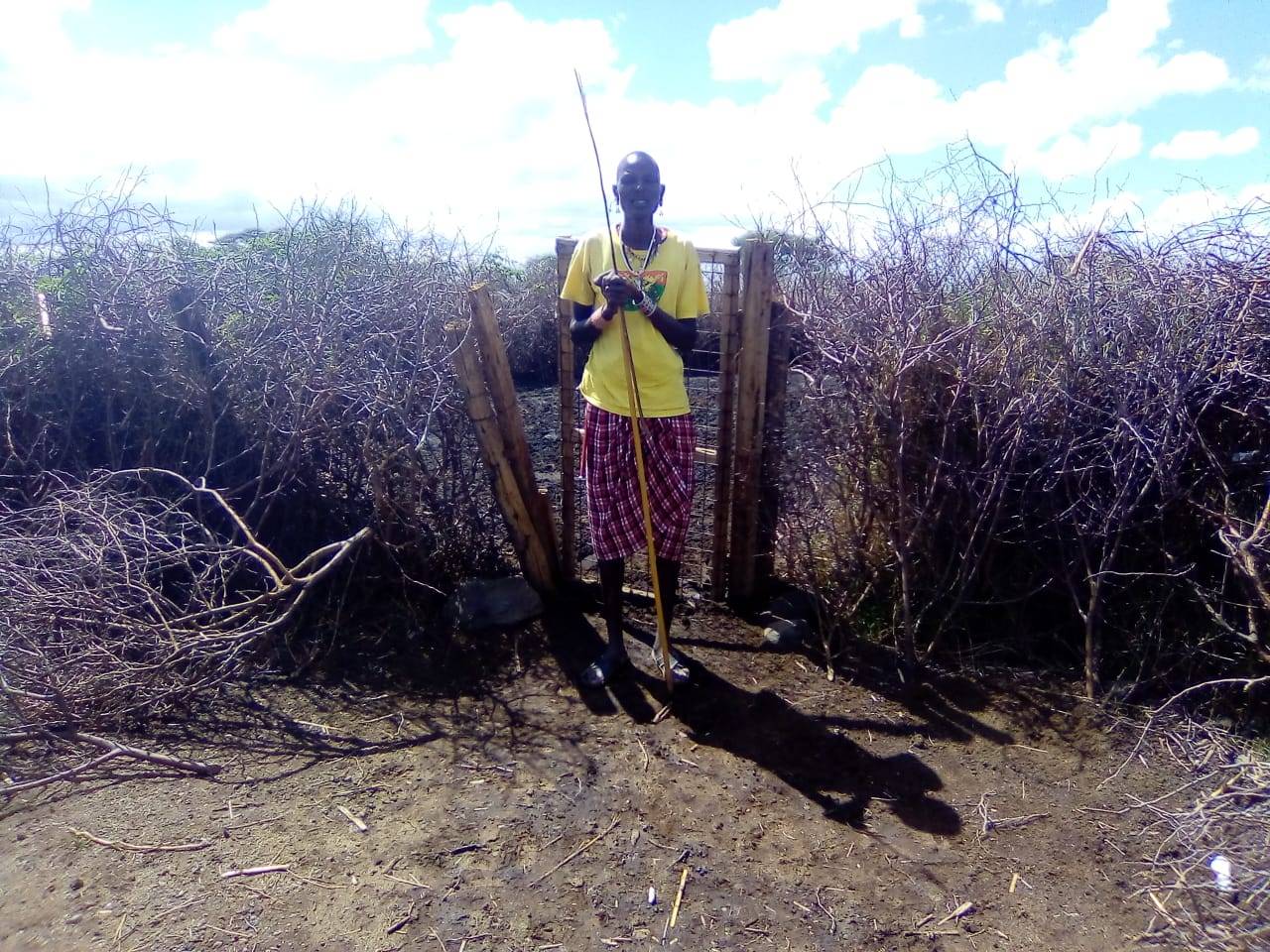 Benjamin L. (12/29/21)
Paid a visit to a Boma at Naroomoru Naikarra. This Boma is poorly fenced and I advised them to improve the structure. A calf was killed by Hyena inside the Boma at night